We hope this information provides you with a little comfort as you evaluate the various options available to you and your loved one. It's easy to be overwhelmed by the many treatment decisions and the jargon that goes along with learning about these things. Below are some therapeutic treatments and program types for you to consider.
The least intensive of therapies, outpatient therapy is where many families begin their journey. If school-based counseling services are ineffective, then meeting with an outpatient therapist once a week may be an effective intervention to support positive growth and/or prevent things from getting worse. Outpatient therapy is typically once a week at a therapist's office and can involve seeing a Psychologist, Social Worker, Licensed Professional Counselor, or Marriage and Family Therapist. Sometimes a meeting with a therapist is combined with medication in which a Psychiatrist will prescribe medicine to supplement the therapy. Additionally, research has show that exercise, meditation, yoga, nutrition and a number of other lifestyle changes can make a big impact on mental health.
These sessions occur in the community, rather than in an office. Clinicians or therapists meet clients at school, at home, or their favorite spot in town. Parent Coaches and Mentors support clients in managing real-world challenges and solutions. In addition to weekly scheduled sessions, clinicians show up for families in real-time, when they need support and guidance the most.
Another form of intervention that can be effective is called a Family Intensive. This type of program provides hope for your family in a retreat environment where you all go together for a few days to a few weeks. This allows you and your family to examine your unique dynamics, challenges and address core issues in a very intensive way. This approach usually last 5-10 days and combines family therapy techniques with experience-based learning, so you and your family will have a truly transformational experience.
Intensive Outpatient Program (IOP)
An intensive outpatient program (IOP) usually meets three times per week for 2-3 hours and is located near your community so your loved one can live at home and attend work or school during the treatment process. This is a great option for those who need help with emotional or behavioral issues but need more than traditional outpatient therapy. This type of program is also good for those coming home after being away at a higher level of care outside the home. In this model, young people are relatively engaged in the treatment process and willing to comply with the expectations of the program.
Partial Hospital Program (PHP)
A partial hospital program (PHP) is more intensive than an IOP, but the young person still lives at home. PHP is 5 days a week for 4 hours a day, and if combined with a clinical day school can create intensive treatment for up to 8 hours per day. Young people who can cope while at home, but need a significant amount of clinical intervention to avoid higher levels of care are good candidates for a partial hospital program. . Depending on where you live in the country, this can also be called Day Treatment Program (DTP).
Young people who need significant support and can no longer live at home due to chronic emotional, behavioral, or psychiatric issues may benefit from residential treatment. Residential treatment is typically 9 to 12 months or longer and includes a comprehensive approach to treatment. Although programs vary by specialty, all of them include intensive therapy, accredited academics, and a wide range of recreation and residential services. Staff are highly trained and may include psychiatrists, therapists, recreation therapists, teachers, and nurses. Individual, family, and group therapy sessions that foster growth and understanding and promote healing are core to residential treatment. Staff also works with parents and other family members to support the healing of the entire family unit. Residential treatment programs are intensive, but can achieve long-lasting healing that may not be possible in traditional outpatient therapeutic settings. Studies suggest that teens who successfully complete a residential treatment program are less likely to relapse to what led them to treatment in the first place.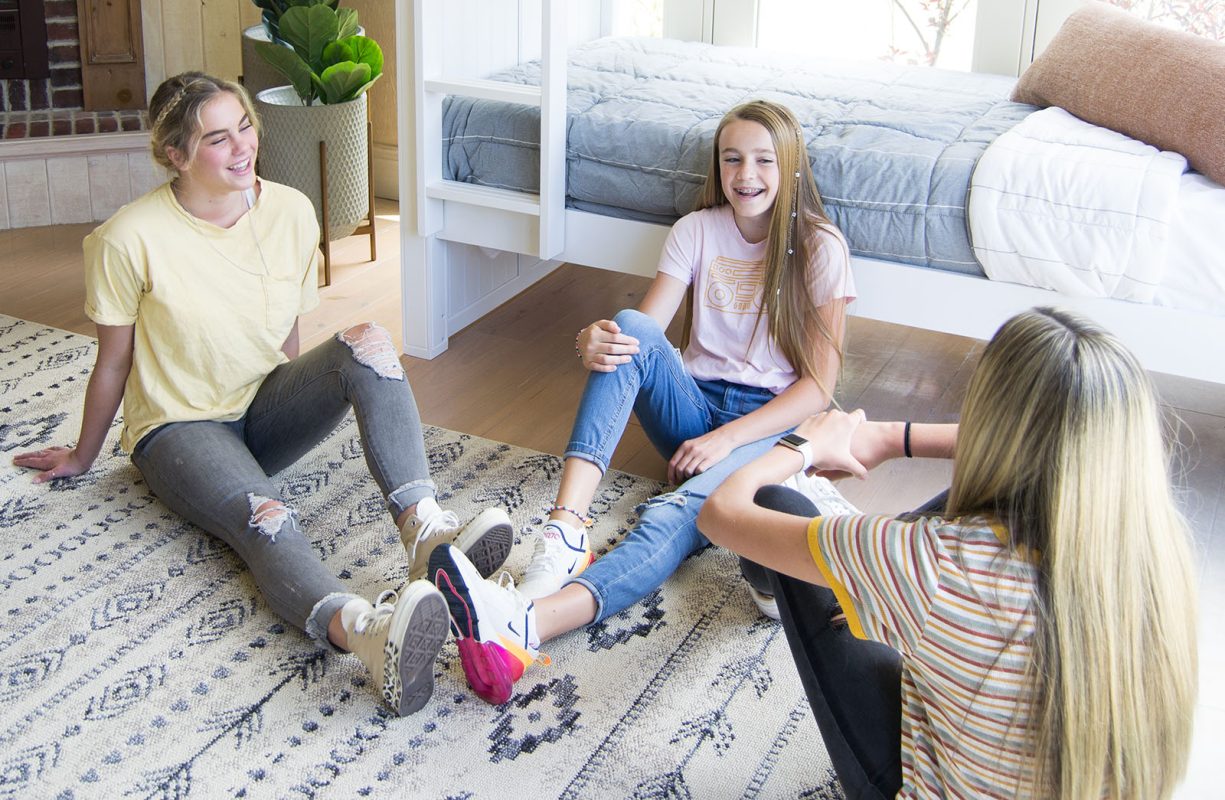 Short Term Residential Treatment (STR)
If you choose a short-term residential treatment program to address a behavioral health or substance abuse issue, young people undergo intensive treatment for a period of 28-30 days. During that time period, they live within the treatment facility and take part in a strict schedule of treatment programming and other recovery-centered activities. Sometimes this can include medical detoxification under the close supervision of experienced detox staff. Individual and group therapy sessions in which staff therapists utilize a wide range of therapeutic techniques to create an individualized treatment plan. Additionally, life and coping skills training, family therapy, holistic and alternative therapies are included. To prevent relapse after treatment has ended, typically clients transition to a day treatment (PHP/IOP) program after leaving a STR program.
Therapeutic boarding schools offer educational programs that are integrated with the therapeutic program and include specialized supervision for students with behavioral and emotional problems, as well as substance abuse issues and learning difficulties. Often teens transition to a therapeutic boarding school following successful wilderness therapy or residential treatment. This can help them maintain the gains they received in treatment. Teens who are compliant in the treatment process and do not require intensive treatment are good candidates for a therapeutic boarding school. A therapeutic boarding school is a school-based treatment facility that combines therapy and education for students with psychological, behavioral, and emotional challenges. There, the teen would receive therapy while getting an individualized education and participating in recreational activities or service opportunities. Typically, a therapeutic boarding school is highly structured to help students build emotional and personal skills while continuing their education. Many schools have college prep academics and/or special education services. The difference between residential treatment and therapeutic boarding school can sometimes be difficult to ascertain, but generally students in a therapeutic school have completed other intensive treatment that has resulted in a degree of personal insight and cooperation that was not there previously.
Short-Term Inpatient Hospitalization
Short-term inpatient hospitalization may be the right choice to help your loved one in an emergency. Short-term inpatient hospitalization is best for clients who are at immediate risk of harming themselves, or others or who are experiencing a threat to their own or someone else's safety. Short-term inpatient hospitalization is designed to keep your loved one safe and to stabilize the situation, but not necessarily to get to the root of the problem. The staff will focus on making a diagnosis and forming a longer-term treatment plan so they can provide you with some recommendations. Staff will also administer medical care, support, and supervision during the client's stay.
Sometimes young adults (typically ages 18-24) need extra support as they transition into independent living and adulthood. There are many types of programs that can help these young adults as they transition. Often, these programs include the features of long-term treatment, but with the goal of preparing young adults for independence.
At-risk teens and young adults dealing with wide-ranging emotional and behavioral issues may benefit from a wilderness therapy treatment program. Typically two to three months in length of stay, wilderness therapy uses Mother Nature as the setting for a therapeutic process. Wilderness therapy programs are transformational and an effective way to help stabilize a young person and give the family some respite. Different from what is portrayed on the television, wilderness therapy programs are positive peer milieus that provide sophisticated therapeutic interventions in an experiential, safe environment. During a wilderness therapy expedition, participants learn new ways of thinking and coping that can help them end a pattern of poor choices or negative behaviors.