Short-Term Residential Treatment
What is a Short-Term Residential Program?
When outpatient therapy is not enough, residential care can provide safety and stabilization. There are two types of residential treatment programs: short-term residential and long-term residential care. Short-term residential programs typically have lengths of stay between 30 and 90 days. In contrast, long-term residential programs generally have lengths of stay between 6 and 18 months.
At Embark, both types of programs have schools, robust therapy programs, family engagement, and adventure and recreation activities. Both types of residential programs are designed to help teens overcome mental health challenges and reach their full potential. 
In terms of differences, typically short-term programs offer more intensive and condensed therapy (more individual sessions, more group therapy, more robust psychiatric services). Short-term residential treatment is often the option if the outpatient (IOP and PHP, or In-Home) doesn't get to the root of the issues or if the teen or young adult is unsafe at home. Often, teens will come to us from a recent psychiatric hospitalization; short-term residential is a great step-down option in that case.
The benefit of short-term residential programs is that they are accessible: typically nearby, shorter-term so less disruptive, and are frequently reimbursed by insurance.
What to Look for in a Short-Term Residential Treatment Program
Look for Programs that are Licensed and Accredited

It's important the program be both licensed by the State in which it operates, and also accredited by the Joint Commission.

Look for Organizations with a Full Continuum of Care

Organizations that only offer short-term residential may not appropriately assess the needs of your child; hence it is important to engage with an organization that offers a much broader continuum of care.

Look for Organizations That Use Outcomes in Treatment

The program you select should have a robust outcomes tracking platform. The best programs are outcomes-driven and evidence-based.

Avoid Behavior Modification

Stay away from programs that espouse "behavior modification" and other behavioral interventions that don't address the underlying root, emotional and relational issues.

Licensed Staff

Ensure there is a licensed psychiatrist on staff. And the program offers a robust family therapy program.

Seek Out Evidence-Based Interventions

Programs should use Evidence-Based Interventions such as Dialectical Behavioral Therapy and Trauma Focused-Cognitive Behavioral Therapy.

Find a Therapeutic Consultant

When in doubt, a Therapeutic Educational Consultant can be an ideal partner as you choose the best path forward, and then along the way.
Short-Term Residential Treatment Offered Across the Country
Embark Behavioral Health is proud to offer short-term residential treatment across the country. We provide a unique therapeutic framework that allows us to heal and strengthen the functional, mental, and physical strength of your child alongside other adolescents that come from many different backgrounds and upbringings. Our peaceful therapeutic environment, evidence-based methods, and high standards of treatment provide the perfect environment for your child to work alongside other pre-teens and teens from all over the United States to overcome difficult mental health issues. 
Short-Term Residential FAQ
In short-term residential treatment, teenagers live at a treatment center and participate in a schedule of activities centered around treating mental health conditions and healing. The benefit of short-term residential programs is that they are spread throughout the country, they are more affordable than long-term care, short-term care makes it easier for teens and young adults to get back into life at home, and they are frequently reimbursed by insurance.
The main differences between short-term residential treatment and inpatient treatment are the treatment environments and lengths of care. Short-term residential care provides teens and young adults with a home-like environment and schedule that mirrors home life but has more therapy mixed in throughout the day. Inpatient treatment usually takes place in a hospital environment. Short-term residential treatment also provides a longer treatment time in comparison to inpatient treatment, which can last around 30 days on average.
The length of treatment differs for each person, but on average short-term residential treatment can last anywhere from 30 to 90 days.
People seek out short-term residential treatment due to the intensive 24-hour care it can provide for a wide range of mental health and substance abuse issues. For teens and young adults who have educational needs, safety issues, lack of support at home, need intensive treatment after inpatient care or needed a more in-depth treatment option after outpatient treatment, short-term residential treatment can be a good option.
Short-term residential treatment is necessary when your teen or young adult's mental health needs are too great for outpatient care, or when they are stepping down from a hospitalization program. Short-term residential treatment can also be a good option if someone feels unsafe at home, or for those who are trying to break out of a daily routine that is negatively impacting their mental health.
Each location has different rules about what you should bring to our short-term programs. In general, you should bring a variety of clothing, such as activewear, pajamas, a variety of footwear (tennis shoes, slippers, boots), jackets and sweaters, and everyday clothing. Other items you may be able to bring include journals, puzzles, and books.
What Types of Therapies Do Short-Term
Residential Treatment Programs Offer?
Short-term residential programs are intensive treatment programs that last between 30 to 90 days. Within that time, teenagers live at the treatment center and participate in a schedule of activities centered around treatment and healing.
Young people also undergo individual and group therapy sessions that include a wide range of therapeutic techniques such as but not limited to:
Art Therapy
Canine Therapy
Equine-Assisted Therapy
Adventure Therapy
Meditation and Mindfulness
Addiction Psychoeducation
Group Therapy/Daily Goal Groups
Individual Therapy
Family Therapy
Heart Rate Variability Training
Quick Coherence Training
Wilderness Therapy
Our programs utilize a range of results-driven therapies and are proven to help teens progress in their mental health. Therapies at Embark Behavioral Health Short-Term Residential Treatment Centers include the following, click to learn more about them: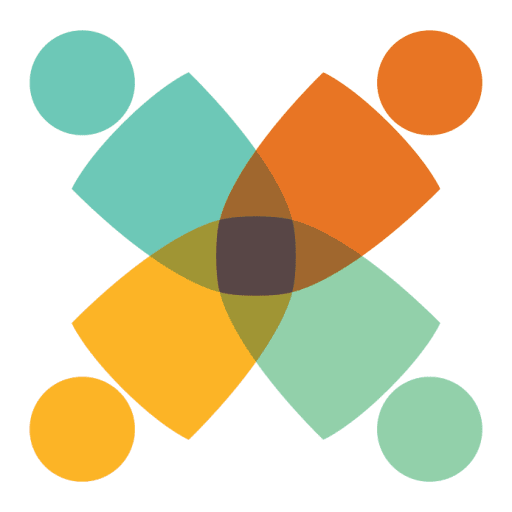 The 3 Benefits of Short-Term Residential Treatment
When it comes to mental health, time is of the utmost importance. Short-term residential treatment centers can help your teen get the help they need quickly. Here are some unique benefits of choosing a short-term residential program:
1. Significant first step in your teen's mental health journey.
A short-term residential program is an excellent option for those teenagers or young adults entering treatment for the first time. Short-term programs can provide the framework for healthy living in a manageable timeline. 
2. Short-term residential programs may be covered by insurance.
Short-term residential programs may be an affordable option for those seeking addiction treatment.  Short-term programs are shorter in duration, and therefore, more affordable while still giving a high level of intense care. Insurance may pay for short-term residential treatment.
3. Requires less of a time commitment but are still effective.
These short-term programs have a length of stay between 45- 90 days. This is enough time to break the cycle of self-destructive behaviors in teens. Teens and their families in a short-term residential program will develop an aftercare program to build a solid foundation for a life of healing.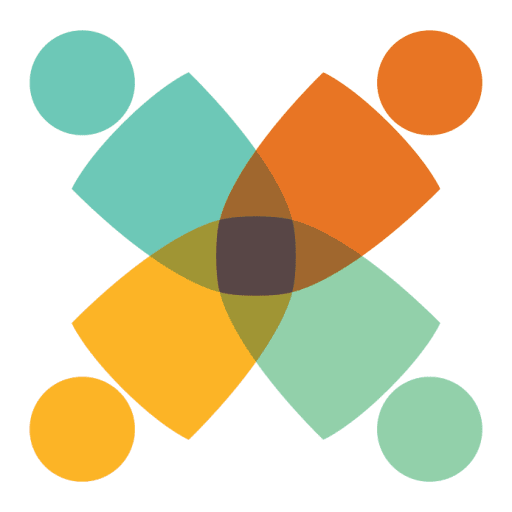 What Does a Typical Day in Short-Term Residential Treatment Entail? 
Deciding to commit to a short-term residential program is a big step, and many families may feel uncertain about the decision. To help provide a sense of peace, here is what your teenage or young adult child can expect in a typical day at most short-term residential programs:
Mornings: Rise and Shine!
Teens in a short-term residential program should expect to wake up on a schedule and have a healthy breakfast. Some programs offer holistic therapies like meditation or yoga to start the day in a centered and relaxed state of mind. This helps build positive mental health habits that can last after treatment.
Following breakfast and any morning activities, there is usually a group therapy session. These meetings typically occur daily and can help teenagers realize patterns of behavior and triggers that lead to problematic behaviors.
In addition, a few hours during the morning is taken to focus on Academics.
Afternoons: Intensive Therapy
Afternoons are often the most intensive part of the day. They include a range of therapeutic modalities, depending on the program, such as individual therapy, group therapy, family therapy, brain-spotting, cognitive behavior therapy (CBT) or dialectical behavior therapy (DBT).
Sometimes, rehabilitation programs offer specialized classes like anger management, grief counseling or stress management.
From there, most programs offer a couple of hours of free time. Your teen can then take advantage of the program's amenities that may include activities below.
Here is a list from Embark at Hobble Creek
Emotional
Animal interactions
Painting
Making dreamcatchers
Poetry
Social
Laser tag
Karaoke
Service projects
Baking
Bowling
Intellectual
Museums
Aquarium/zoo
Attending plays
Improv workshops
Physical
Rock climbing
Hiking
Roller skating
Swimming
Trampoline park
Spiritual
Crystal shops
Yoga
Salt cave
Sound bath
Evenings
Following a nutritious dinner, another group therapy session or support group may walk through the 12-step program. The group therapy sessions develop community and fellowship in a private setting, facilitating healing and support sobriety even after the program ends.
Embark Behavioral Health's Short-Term Residential Programs
Embark Behavioral Health has five dedicated, premier short-term residential programs that serve families nationally. Learn about each one to find one that fits your needs.
Coed Treatment Ages 12-17
Coed Treatment Ages 12-17
White Haven, Pennslyvania
Why Choose Embark Behavioral Health?
Embark Behavioral Health is proud to be a family of behavioral health programs that help teens and young adults overcome mental health issues across the United States. Since 1995, we have been assisting families in reconnecting and finding healing. Our 25 years of experience means that we provide residential, academic and clinical care you can trust. 
Our programs take a unique approach to teenage and young adult mental health, realizing that each individual has their battle to fight, and therefore, each treatment method needs to be personal. We specialize in teen and family healing. It's what we do, and we do it well. 
Using research-backed and outcomes-focused methods, we have a wide range of mental health services at the ready, helping teenagers and young adults overcome addiction through residential rehab.
Do you think your child would benefit from one of our short-term residential programs? Connect with our mental health team to learn more about our residential treatment centers and treatment options.