Our Clinical Outcomes Platform
What Does Premier Mental Health Treatment Mean?
We Provide Data-Informed, Outcomes Driven Treatment
Embark has invested in collecting data across more than 13 domains of client and family health, up to two years post-treatment. It is our purpose to Create Joy and Heal Generations; this requires lasting change.
Our clinicians, teachers, medical personal, front-line support staff, etc., have access to cutting-edge client diagnostics in real-time. Care providers can utilize "in the moment" data to create interventions and treatments customized to the client and family. Through the use of outcomes, we meet clients and families with a servant's heart, support the development of relationships, and ultimately, facilitate growth.
Below we show you how clinicians use outcomes to support families, and how program leadership is highly informed when making programmatic decision
Outcomes are one part of a broad framework of treatment that focuses on Neurodevelopment, Family Systems, and Experiential interventions.
We employ outcomes to measure client progress to track how the client and family is improving.
We employ outcomes to measure how the program is improving
We employ outcomes for the purpose of research to inform both client and program improvement.
Data Helps Us Make Informed, Clinically Indicated, Treatment Decisions in Real-Time
In providing care for clients and families at Embark, we are using outcomes to assess:
Client Safety
Client Progress & Mental Health
Client Family Health
Our Outcomes Allow us to Improve our Programs
The Embark outcomes platform allows us to look at client outcomes as a function of the therapist, house, clinic, or campus. Patterns may emerge in clients assigned to specific therapists, or different programs. The ability to evaluate client data, then look at groups of clients helps our programming improve.
Embark is Continually Engaged in Robust Research Initiatives Research
This widespread research helps us to learn about the efficacy of outpatient and out-of-home treatment. It informs both client and program improvement plans. This research is also vital in demonstrating to insurance companies, school districts, governing bodies, etc., that the work we do is important and is helping families.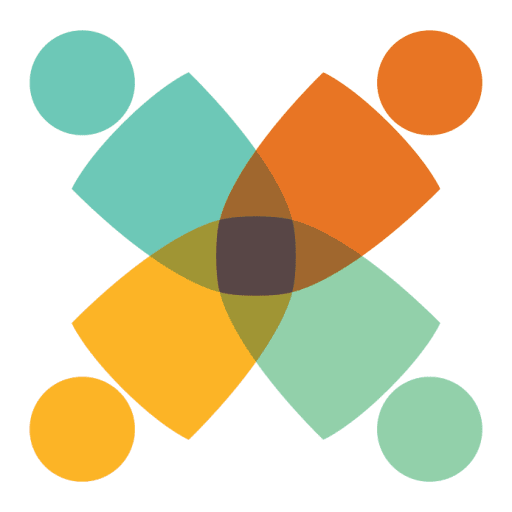 The goal of therapy at Embark is not symptom reduction. Healthy outcomes are often correlated with health and healing, that is the goal. Co-regulation is the goal. Outcomes are tools that help us reach the goal. Outcomes data allows us to ask the right questions. The more we know, the more curious we become, and the more questions we may have.
For example, a therapist is surprised to see a client scoring as less depressed than he was previously.  The therapist might wonder why the client is feeling better, but they are not noticing that in session. When they take a deeper look, the outcomes might suggest the client feels more connected with peers, which can lead to more questions; How is the client feeling with adults? Staff? Teachers? Therapists? Parents? That therapist can then dive further into the data to answer each of these questions. The therapist can develop a data-driven theory that can inform treatment.
The data is only useful when it is used to create a qualitative explanation or assessment, as part of a larger picture of what is happening.
Learn About Our Short-Term Residential Treatment Outcomes
We collect data across all of our locations nationwide to help us understand our programs and the impact they have on families for up to two years after treatment. An example of our ongoing data collection and client outcomes for our 2021 short-term residential treatment programs is provided in the following graphics. (All scores collected between January 2021 and January 2022.)
The YOQ has 6 domains of functioning or subscales. Each subscale is added up cumulatively to provide an overall composite score. The overall composite score provides the most holistic and accurate data on current functioning, however, subscales can be very useful in understanding growth throughout treatment. With all subscales, the higher the score, the more distress exists. The subscales are:
Intrapersonal Distress (ID)- Measure of emotional distress within the child/adolescent. This can include issues of anxiety, depression, fearfulness, hopelessness, and self-harm.
Somatic (S)- Measure of somatic distress. Soma refers to the body. Items address typical symptoms such as headaches, dizziness, stomachaches, nausea, bowel issues, and pain or weakness in joints.
Interpersonal Relations (IR)- The purpose of this scale is to assess issues relevant to the adolescent's relationship with parents, other adults, and peers. This scale captures the adolescent's attitude toward others, communication, and interaction with friends, cooperativeness, aggressiveness, arguing, and defiance.
Critical Items- This scale measures specific features that are typically associated with the residential level of care. Such as paranoia, obsessive-compulsive behaviors, hallucination, delusions, suicide, mania, and eating disorders. A high score on any single item should receive serious attention from the provider.
Social Problems (SP)- This scale measures problematic behaviors that are socially related. Many items describe delinquent or aggressive behavior. Aggressive content found in this scale is of a more serious nature than the aggressiveness found in IR scale. This includes truancy, sexual problems, running away from home, destruction of property, and substance abuse. Items in this subscale are typically slow to change.
Behavioral Dysfunction (BD)- This subscale assesses the adolescent's ability to organize tasks, complete assignments, concentrate, handle frustration including times of inattention, hyperactivity, and impulsivity. This is similar to a measure of Executive Functioning.
There are two versions of the YOQ used at Embark. The YOQ-SR (Self Report) is completed regularly by the client in treatment at our program. The YOQ 2.01 is completed by parents/caregivers. It is the same instrument with the same questions but asks caregivers to respond referencing their child.  Correlating the client's and the parent's responses can provide insight into how each member views the client's stress and current progress. It provides insight into family alignment (is each member seeing the distress similarly?). It provides insight into programs on how the family system is responding to program interventions.
The Outcome Questionnaire is the adult version of the YOQ. Because it is designed to be used with an adult population, the subscales are different, but work similarly with each subscale added together to create an overall composite score, with the higher the score the more distress. The subscales are:
Symptom Distress (SD)- This scale measures subjective (symptom) distress, most related to depression and anxiety.
Interpersonal Distress (ID)- Includes items that measure satisfaction with, and problems with, interpersonal relations. Items in this scale deal with friendships, family, family life, and marriage, and include components of friction, conflict, isolation, inadequacy, and withdrawal in interpersonal relationships.
Social Role (SR)- This is a measure of the client's level of dissatisfaction, conflict, distress, and inadequacy in tasks related to their employment, family roles, and leisure life. These variables are highly related to overall life satisfaction but can exist somewhat independently of intrapsychic symptoms and subjective distress.
PHQ- 9
The Patient Health Questionnaire-9 is a subset of questions from the full Patient Health Questionnaire, using the 9 items that measure depression. The PHQ 9 has 9 items scoring each of the 9 DSM V depression criteria. This instrument is primarily used to monitor the severity of depressive symptoms and their response to treatment. This instrument also contains a direct safety assessment item which can give an immediate indication of some risk for suicide.  The higher the score the greater likelihood of depression, and the more severe the depression. This instrument is only administered to the client in treatment.
The Family Interaction and Communication Scale is a proprietary instrument that is designed to measure client interaction patterns and overall communication. The items ask each client, along with caregivers, to rate their relationship and interactions with each other. The utility of the FICS is in comparing the specific items between each member of the family. This instrument can facilitate the assessment of family roles, relationship structures, alliances, and alignment between the families. It is given throughout treatment to track each member of the family's perception over time. In adolescent programs, this is also where the client and caregivers (parents) rate their progress on Master Treatment Plan goals.
The FICS-S (self) is the client version. The FICS- P (Parent) is you guessed it, the parent version.
The Client/Parent Engagement and Satisfaction Questionnaire is a standardized instrument measuring client and family satisfaction with the program. We believe that seeking parent involvement and agreement with our individual program's approach is highly important for the best outcome for the student. It asks a set of five questions that align with the treatment team plus the Ultimate Question ("Would you recommend this program to a friend"). The five treatment team questions fall into these categories:
Clinical 
Medical
Front-line Staff
Experiential
Academic
Every question is based on a ten-point scale and will be scored according to the NPS scale. With this, we will be able to measure parent satisfaction and engagement as well as better predict client and family alignment with the program.
NATSAP and other Questionnaires
Embark has a recommended battery of instruments for each program to utilize depending upon their population, level of care, and treatment setting. In addition to this, programs have some discretion to add instruments in accordance with Embark Policy and Procedure. For ease of utility, not all instruments are discussed on this page.
Your healing journey starts here.
Our services provide your family with affordable help, when and where you need it, at the right level of care. We also accept most insurance.
Contact us to learn more about Embark Behavioral Health.