"You have been a God-send in our lives and we are very, very grateful for the love and concern and support you've shown each of us, but especially our daughter. We miss you folks. I even miss Utah!"
"Your unending patience, tireless commitment, and absolute brilliance gave us our daughter, and gave our daughter her life."
"I only wish there was more I could do to express to you my love, affection, and gratitude for all you've been in my life and in hers. I am delight that our relationship will continue."
"You have helped me so much this year. I used to not understand English, but you have helped me to become involved in class and to get into books. It's been a lot easier to learn in a caring environment. Thank you for helping me get interested in school again."
"When we brought our daughter to New Haven, we thought she might never want a relationship with us again. She's changed so much, we wonder if you switched her with someone else! New Haven has given us our daughter back."
"Both staff and peers at New Haven befriended me and helped me to open up and share. Once I realized that people liked me for who I am, I started to like myself. This was exactly what I needed. I needed gentle, caring people to help me."
"I, too, will miss everyone there but each and every one of you has left an imprint on my daughter. We will be reminded of that imprint each and every day as we watch her grow and mature into the truly amazing person she is. Thank you doesn't even being to try to tell you how grateful I am."
"You've helped to bring serenity to our lives and to our daughter."
"Through healing, our family dares to hope. Not a hope of wishful thinking, but a hope built on the foundation of what is possible."
"I've said goodbye to my old friends that I used to hang out with and I no longer hang out with them anymore. My parents and I are getting along great and it's happy in the house. I'm slowly getting my tan back! I've been clean for 5 months and 7 days - I'm proud of myself."
"New Haven has given me my life back. I don't know where I would be today if I had never come here."
"You let me cry; you helped me to laugh, and your advice has made me a better mother - a better person..."
"After this, I was blown away and left in tears. I realized that everyone, not just my sister, had gone through something so hard in their lives. It was then that I realized that not only me, but everyone in my family is a strong person and with each other, we can do anything."
"The angry, defiant, and sad little girl of 10 months ago no longer exists. She is now speeding down the fast lane to recovery, and I am honored to be hitching a ride."
"I looked out the window and saw her at the fence so I watched quietly for a while. all the horses approached her. I then saw her inside the fence talking to them and petting them. They started a little game nudging her softly she would push back. she would walk, they would follow, she stopped, they stopped; she went right, they went left; it turned into a little game of tag almost. it lasted for at least half an hour. Finally, it was time to go and I called for her. As she headed for the fence one of them softly grabbed her sweatshirt sleeve and tried to keep her from leaving. I've never seen anything like it."
"I hope you all know, at every moment, during every interaction, what an incredible impact you have on so many lives. What an awesome responsibility. And you do it so well. Thank you for everything you have done for our daughter and our family."
"the love and understanding that you have shown to our family has been a gift we will never forget as we move forward in our lives. The confidence and education that you gave each of us to continue our lives together is awesome."
"Throughout my struggle, you taught me an invaluable life lesson... and you provoked courage within me. I have gained more understanding about trust than would have been otherwise impossible had you not challenged me..."
"You once attempted to explain to me how certain things possess a beauty too great to ever be caged or pinned down for display. As a great challenge, you told me that I was this way. I am forever indebted to you for succeeding in this attempt. I'm not quite sure how you did it."
"Thank you for everything, everything and everything: for always making me figure things out on my own; for being real with me and being a friend; for having never given up on me; for always answering my phone calls; for always dealing with my "farmer's" mouth; and for things that are simply ineffable, like the impact you've had on my life"
"How can our words "Thank You" convey the depth of gratitude we feel for your help in our family's healing? She is once again the lively, healthy, and loving daughter-sister we remembered. Her confidence and laughter are joys to behold."
"River trip, family therapy - you pushed me hard, I cried, my dad got to be my daddy."
"Well, I am off.. to college. Yay! Now that I get a second chance to start over - which I am extremely grateful for, so thanks for not kicking me out! This hopeless case is your poster child from being totally oppositional to the wonderful me!"
"Who knew I would ever be writing this letter? I definitely didn't believe I would ever get here.... You have changed me. please know that you have made a difference in my life, and you have made me (the girl who couldn't feel loved) believe there's nobody more important than me. I used to wonder why you cared so much, but now I am just thankful."
"Anyway, that is the story; it is certainly a happy ending. last year at Thanksgiving she was in the wilderness program and we were heartbroken and had no idea where we were going for what would become of our daughter. This year we were all together, happy, healthy, and very, very thankful."
"She said she'd come out of the darkness: she was "back". I have thought that must have been something like a butterfly emerging from a winter in a cocoon."
"Looking back at where I was and where I am today, days before my graduation, I realize that your faith in me and constant patience is the very thing that has gotten me here. This year alone I have lost four friends to substance-related suicide. I look at all this and realize that I narrowly escaped this same fate. Thank you so much for not helping me to find myself, but for saving my life. This is a gift you have give me that no amount of words could ever truly dignify my appreciation."
"Unfortunately, our family has now participated in three programs for our kids and I can say New Haven is in a league of its own. Yes, the programs had really well-trained professionals, but they did not have the heart of each of you. you guys moved me over these months. I had already done work but I am not sure I had ever begun to heal. That is the gift you gave me and my daughter."
"I think the whole program brought my self-esteem up because it is such an award to have been able to attend New Haven. Being able to express yourself in front of so many people and having none judge you and just finding out who I really was and having everyone... be there for you.. was such a different feeling."
"You saved my life. (I know what you are probably thinking because I can picture you saying it..., "I didn't save your life, you saved your live.") That is true, but you know what? I wouldn't have, not for all the money in the world until you came along."
"It is true to say that I've changed, but it goes so much deeper than that - I have remembered who I am - I have remembered my truest self and, I never would have thought it, but I love who that is."
"So, I missed my usual "annual March graduation from New Haven anniversary update"... There were lots going on, which I guess is a good thing! It's been four years already.... The missing of New Haven is gone. I don't miss it anymore. I have found that I can carry it with me, and inside of me. It, as a physical place, doesn't pull to me. Rather, I treasure the time I spent there."
"During treatment and after, the relationships formed at New Haven are an indispensable part of the program and the emphasis on relationships is part of what makes New Haven stands out as a treatment center. By continuing the relationships I made at New Haven, I am able to keep the lessons I learned there with me always, no matter where I am."
"I learned that I am who I am and if other people don't like me for that, it's okay, but there is no reason for me to change who I am just for other people."
"New Haven makes a family crisis so much better. I know that sounds funny and in a way I meant it to be but when a family is going through a crisis I cant tell you how reassuring it is for a parent to know that your daughter is in a wonderful place filled with wonderful people. In the midst of a crisis, New Haven has been our shining light and I mean this from the bottom of my heart."
"New Haven shows us that we are loved, teaches us how to love, and helps us spread love in our lives. They don't make the change for us, but they are essential to the change."
"New Haven did not save my life (although that would have a better ring to it), but instead, gave me the tools to save my own life. I really have been changed for good."
"Many authors spend years trying to describe the feeling of change... I could write a million words but this feeling must be experienced for true understanding. That day I felt this swirl of emotion in my body. It traveled past the butterflies in my stomach and straight to my heart."
"It was not an instant revelation that made me realize that I could not continue living the life I had at the time. Righting the course happened over the eighteen months I have been in Utah. It happened when I became aware that I had become a shell of my former self and that I had become overwhelmingly self0absorbed. I started to reach out to others and to develop real insight."
"As the sunflowers bloom all around the campus I feel my daughter turning to the sun as the flowers do, with her head held high ready to make a positive difference in her world. She so deserves it."
"Our relationship is good - moreover, I think we've learned that as a family we can weather most any crisis with our relationships intact."
"She, at almost 20 (next month), seems to have weathered adolescence and is sailing into young adulthood in fine style. Before New Haven, we were fearful she wouldn't make it to adulthood alive or without a tragic, life-altering event. Now she has her own apartment, but lives close... and visits almost daily. She pays her own bills, is doing well at her job, has friends, and is generally happy with her life."
"Having traveled our Journey at New Have, our family, both as a unit and as individuals, seem to have an awareness about our values that others can't fathom. I think we believe in ourselves more now and we will thus be able to face future life challenges with much more confidence than ever before."
"Every staff at New Haven has their heart and love in their job. And you feel it always... The thing about New Haven is they provide all the structure - but at the same time all the love - and you can feel it all the time. That is why so many miracles happen at New Have, it's the eternal love."
"...And that is precisely where you stand out- there was no lack of truth at the other programs, but the element of love was not obvious... You open up a world of love, truth, and hope at a time when all three seem to be in jeopardy."
" I was able to relax fully for the first time in ten years. There is no way I can overstate the profound nature of this statement."
"Above all, I thank you for making us both feel safe for the first time since she was 9 years old. No amount of psychiatric admissions, psychiatrists, medication, hospital admissions for grave illnesses, or new friends or school settings provided safety. It was only at New Haven that we felt not only hope but also the safety and freedom to explore what went wrong and how to fix it."
"The individualization of the program was one of the best things about Sunrise. Everything was tailored to address "A's" needs. The way that she was given a task, but came up with how to implement them was the best way for her to really incorporate them into her life. Parent weekends were fantastic! The personalization and the group interaction we're really well balanced. We all came into the program apprehensive and uncertain. We all had a lot of changes to make and we were all held accountable. The difference in "A" is almost unbelievable. She has so much more self-confidence and she is finally OK with who she is. She knows what she wants out of life and is ready to go after it. Prior to Sunrise, "A" was barely passing school and now she's going to go to college. There is nothing she can't do and Sunrise is one of the biggest factors in getting there."
"Our experience at Sunrise has been amazing. The quality of the staff is exceptional, and all our caring. We found family therapy calls especially helpful. The parent weekends were fabulous! I love starting the weekends with the other beginning families. "N" has opened up and really internalized the work she has done. She is not afraid to face her emotions and has definitely lived up to her grad word-STRENGTH. Thank you to the staff 1 million times over. Personally, I have learned to deal better with my emotions a lesson learned from "N" and her therapist."
"Our family's experience at Sunrise has been overwhelmingly positive. A year ago, 18 months ago, three years ago it would have been impossible for me to imagine feeling as hopeful and positive as I do now. The program here strikes a wonderful balance between keeping their students and their families grounded in reality with realistic expectations and looking forward and staying positive. On some levels, when I brought "M" here I had given up. With the help of her therapist and the rest of the staff, I was able to watch her progress and accept the changes I saw in her as small incremental steps she needed to take to begin healing and growing. I am so grateful and appreciative of the balance you provide between therapeutic facets and real-life skills work. This has been crucially important for "M"."
"We felt that Sunrise turned out to be the best place for our daughter in her time of need. We did some research and Sunrise was the best fit. It was so important to have our daughter placed ASAP, which Sunrise did. We were assured by the staff that "D" was OK. Parents' weekend is critical for healing. The family exercises and therapy during family weekend helped so much. The activities were great-climbing, hiking and other experiences are something to be remembered. We just can't say enough good things about Sunrise. The change in our daughter was phenomenal. As a parent, that means so much. I think all our issues were addressed. Brad was great at getting to the real issues with all of us. We look forward to coming back and visiting. You are like family!"
"Being honest, placing your daughter in a therapeutic boarding school is something we never thought we would do. It's gut-wrenching and without faith and prayers it would not have happened. Lake House Academy has already after just 3 months had such a positive impact on our family. Yes, family, it is a parallel process to healing and growth. Their caregivers are truly caregivers"
"We completed our teacher conferences and couldn't be more pleased with the academic progress that our daughter has made or the support of your wonderful team of teachers. Thank you for all you have done personally to support her and for your steady leadership during a time of transition and change at LHA."
"My daughter graduated from Fulshear in Texas in Dec. of 2020. When we arrived at Fulshear my daughter was broken, unable to feel, depressed, self-medicating, and imploding in on herself. After years of therapy, numerous meds, and nearly losing her we grabbed on tight to the only hope we had and enrolled at Fulshear. The day we first toured Fulshear there was a graduation of one of the women. I watched as I heard the women in the program speak of the transformation this young woman had undergone in her time at Fulshear. I heard about her personal growth, finding herself, struggle, wanting to quit, hard work, family therapy, forgiveness, plans for the future, and a family forever changed for the better. I listened to the staff speak of the same thing and finally the graduate herself. I knew then that this was the place for my daughter and I thank God she agreed to enroll that day. Fourteen months later, I watched my own daughter graduate! She and we as a family are forever changed for the better. The people that work there are nothing short of miracle workers, the program is COMPREHENSIVE. They treat each woman individually and nothing is left unaddressed by graduation time. It was a long program but it's what was needed to save my daughter's life. To hear her say "I love my life" and see her function in the world looking to the future is all I could ask for. Her journey was not easy and there were many bumps along the way. She cried many tears as she learned to feel emotions for the first time as did I. She had setbacks and at times I wasn't sure how it would all turn out. We each worked hard to change our relationship. If you think you are dropping your daughter off to be "fixed" and then picked up later, be prepared to be challenged and asked to look at your own part as a parent. The entire family system is treated at Fulshear, not just your daughter. Only through both of us being vulnerable and willing to change did we get well. There were many family therapy sessions over the phone with her incredibly competent and talented therapist. The road will be bumpy as hell so hang on and trust the process and the staff. There will be mistakes but don't quit before the miracle happens. There is a beautiful light at the end of what was a very dark tunnel!"
"Fulshear was the program that finally worked for me after years of therapy. It's a long, difficult journey but well worth it if you stick with it. My team supported me all the way through and beyond. I really appreciate the warm atmosphere created by the staff at the apartments and the attachment model used at Fulshear. Going to Fulshear was probably the most important decision of my life and I'm very glad I made the choice to go and stay."
"A year ago my daughter was diagnosed and has been in FIVE programs, including two IOP programs, a PHP program, a residential program, and a trip to the hospital.  Embark was our last program, and we finally found help.  We honestly didn't know if she was going to make it last September.  Until you realize you may have to bury your child, you do not know what terror and heartache are.
When she left the hospital in September, I decided to never abdicate my parental authority again!  I've known this girl for 15 years in the flesh, and 9 months inside my own body before that.  I know her better than anyone.  When I decided to put together a hand-picked treatment team for her, I had one hard and fast rule: the team MUST listen to me and communicate with all of us.
Dr. Amanda and Mrs. Jenkins with the Embark at North Atlanta team have listened to me, and to my daughter, and have helped her journey towards recovery.  The journey has been hard-fought, with so many ups and downs.  When they say "recovery is not linear" I want to scream…because the truth is that it is more like running in circles with your head on fire.  While my daughter is not completely recovered YET we feel hopeful.  The Embark at North Atlanta team has been patient, firm, compassionate, flexible, and willing to try new things with my family.  My daughter was their first client and I think they believed she would go through the program quickly…but they learned that my daughter is deep.  Dr. Amanda and Mrs. Jenkins waded in deep and kept searching for her.  They never gave up on her, or on us.  I do not have the words to say thank you.
She was originally scheduled to discharge the IOP in January, but it was clear she wasn't ready…and the Embark at North Atlanta team explained that fact to her, to us, and to the insurance company.  They were dedicated to doing the right thing for her, driving the process that she needed to recover.  She will graduate from IOP next week and she is excited…and she knows that if she needs support, they will be there.
I am so grateful for you all.  Even you and the financial team have gone to the mat for us, working patiently with our new insurance carrier."
"Our son is doing great at home and exceeding all expectations! Embark has been a game-changer at home. The key to our success as a family has been the support that we have received from the Embark team."
"Our daughter's therapist & the parent's therapist went out of their way to understand our family's status and recommendations from the discharging RTC. Embark took great care in assuring a connection with our daughter was made before she was discharged from RTC. After 4 months of working with Embark, we are happy to say the transition home has been better than we had anticipated."
"Prior to finding Embark, the road to back home from RTC felt terrifying and lonely. With Embark's support, our anxiety was quickly decreased significantly. We cannot say enough of how valuable Embarks support is to our family."
"The transition from the Therapeutic Boarding School to being at home with the help of Embark was seamless."
"Hobble Creek is a treatment center, but it isn't a treatment center – this place is a home – it's a family." ... "It's a place where we can sit down and we can laugh and we can have fun, and we can also be serious."
"This place definitely changed me…I found the spark that I lost and found more spark than I had before. It's maturity, and self-love."
"Before I came here, I hated myself-- I didn't want to live. Now I have a reason to live, I have a reason to be with my family, and a reason to love myself."
"Even though it is one of the most terrifying things you can ever imagine doing – do it! It saved my daughter's life, and it can save your child's life too."
"In our first therapy session my daughter was closed-minded. By the end of the session she opened up in a way that I have never, ever seen – Heather, her therapist, was able to do this in an hour's time."
"I've seen amazing growth through her therapy and through our family therapy. We've learned a lot of skills to be able to manage to be able to go home and to be a family."-
"Heather (Therapist) is the best thing that has happened to me. She just knows what to say and helped me through so much. I began to look forward to every therapy session with her. Even if we went over (time), she would still end it and sit there with me and ask 'How are you feeling". She focused on me and my family. She put all of her time into it at that moment and was kind, and careful with her words which was helpful."
"We're a little bit jealous hearing about all the fun opportunities she is having to engage in therapy outside the traditional setting. We were expecting her to complain about the Art Museum, for example, but instead she shared the therapeutic lessons she learned. We can see how valuable it is to apply the therapeutic lessons in a way our daughter has not thought or applied them before."
"Our daughter was behind in school going into this program. Hobble Creek study program seemed to work well for our daughter because it was a self-paced program and really helped her figure out that her education is important."
"We've spent a LOT of time in therapy with our daughter over the years. Her previous therapists (except one) were quite experienced. Heather blows them away! She's got an unassuming way of keeping everyone engaged as she gently peels back the layers to address the deeper issues. The positive changes we are seeing in our daughter, and ourselves, in just 4 weeks is AMAZING!"
Sending our son to a wilderness program was an extremely difficult decision, but Deschutes was supportive and inclusive the entire way. Their program really hit a "reset" button on our son and allowed us to all communicate on a much deeper level. We were constantly surprised and appreciative of the level of parent training and coaching and will be forever grateful for the experience with them. They took an impossible situation and made it possible. I wouldn't wish this experience on anyone, but if it's a decision that has to be made - having Deschutes is a blessing.
Deschutes Wilderness Therapy is an incredible program with a highly committed, experienced team of professionals--from admissions to field staff to clinicians--everyone takes extreme ownership in delivering an exceptional experience to adolescent and young adult clients and their families. Their deep knowledge of trauma, attachment, mental health and the neurobiology of healing creates an experience that goes well beyond "talk therapy in the woods." This program delivers a wilderness immersion experience that changes lives.
Deschutes Wilderness Therapy was the best thing that happened to us and to our son. All of the staff were exceptionally kind and competent and they were successful in helping our son during a very difficult time. I do not hesitate to recommend this program to anyone in need.
"We consider Calo to be the best treatment facility in the country."
"It is beyond challenging to know where to place your child when you find yourself in the circumstances of needing residential therapy. You can trust Calo to care deeply for you and your child, to respect your knowledge and experience, and to be willing to listen to what you need. I highly recommend this program."
"Calo's program changed the life of our son and our family. Before Calo we had little hope. The canine program helped my son and our family with empathy, responsibility, security and brought us closer together."
"Thank you Calo for giving my daughter back to me, but more importantly for giving my daughter back to herself by helping her find and use her voice, helping her identify and express her feelings, and helping her name and regulate her emotions."
"I attended Chrysalis for 19 months, and I can honestly say that it was an amazing experience for me. Anyone who is put into a new environment unwillingly is going to struggle at first, my struggle lasted a little longer than most, but I pushed through and realized that I am so much stronger than I ever thought. Chrysalis allowed me to learn, grow, and face the hard truths. The staff are such inspirational people and truly were a tremendous help in guiding me towards my truth. My fellow students are people I'll never forget. Both staff and students are my family. From the moment I stepped onto campus I fell in love with the environment, admitting and accepting it was the hard part. However, I got through this because of the people around me. My family dynamic is rock solid now thanks to Chrysalis. My therapist was and still is someone I hold very close to my heart. She saved my life, along with many other members of the Chrysalis team. I owe immense amounts of gratitude to everyone at Chrysalis. Thank you for impacting my life in such a positive way. I highly recommend Chrysalis to any family that is struggling. Please use them as a resource and lean into their support."
Our daughter had a very constructive, healing, and meaningful experience at Chrysalis. She went to Chrysalis after 14 weeks at the Trails Carolina wilderness program. The staffing at Chrysalis is excellent. The therapeutic, residential, and academic staffs really care about the girls and work very hard to maintain a safe and structured, and consistent program. We came to feel very connected to the place, to their commitment to the girls, and to the overall healthiness and decency of their therapeutic environment. Our daughter was there longer than most girls, largely because she took her own sweet time to grow up while there. And she became really visible and known to the staff. And being "seen" by the staff was an important part of her journey. She also made many friends at school. Some had come before her and left before her. Being around those other girls was such a key part of her learning more about herself. We are really grateful for the good intentions and skillful means practiced at Chrysalis. It's a good place, an honest place, a loving and spirited place, and often a happy place for the girls in attendance. Overall our girl thrived while there, even though she had her share of challenging and sad days living away from home. But the goodness of the place was what she needed, and its best made our hearts sing!"
"Chrysalis is truly a life-saving place. I came to Chrysalis as a sad empty girl and left as a confident and radiant young woman. As I am reading through the reviews, 90% of the low ones are made by students who refused the help of the program. Some who are still there, and some who just left. The reality is that you cannot get help if you are not open to it, and the students leaving poor reviews out of spite (who I knew personally) did not want to leave Chrysalis a better person than they came in. Treatment only helps if you let it, and once you do, you will be forever grateful for Chrysalis."
"I am not exaggerating when I say that Chrysalis is the place that changed my life. I was a student at Chrysalis for about a year and I still miss being there years later. Most students, including myself, dig their feet in during the first few weeks at any program. As soon as I opened myself up and allowed the program to work, it did wonders. I left Chrysalis not only in an outstanding mental state but I left in the best physical shape as well. The connections I made there will be with me for life and I cannot say thank you enough to the staff, students, faculty, and everyone else involved in my growth. I would highly recommend Chrysalis to anyone who asks. I never knew how happy I could be and how much power I had in creating my own success until I found Chrysalis."
"Chrysalis was a great fit for our daughter. The staff is caring, supportive, positive, yet firm. We had very good communication with them about the progress our daughter was making. The family therapy aspect was helpful for us and made it easier to support our daughter in her therapeutic work. The outside activities had a positive impact on our daughter and were integrated with the educational and therapeutic components. Attending this school was a major turning point in our daughter's life, and we will always be grateful for our experience."
"I am missing you all greatly, and I mean the entire OPI staff. It was such a great opportunity for me to be able to come to the facility and really learn some great skills that I now put into effect daily without even having to think about it."
"This is the best decision ever. I can feel it, I can see it, there is a list of my own goals, and you know, this time I know I am not going to the hospital again and putting my life on hold. You coached me on how to go to my goals and dreams."
Thank you so much for helping me graduate college! OPI is the best!!!
Thank you for your patience, and thank you for helping me get to a place of calmness and self-sufficiency. I'm so grateful for that.
You Are What Shapes the Treatment Experience "Before coming to Fulshear I had almost completely given up on myself. I became a shut-in, afraid that I would never be worthy or good enough for other people's care and attention. I thought that my voice was small and powerless, and that other people's existences were more important than my own. So I decided one day in early January that even if I didn't believe that I could change myself, maybe someone could, and I took the leap to seek treatment at Fulshear. I expected my first week at the ranch to be spent alone and in my room. But as some of you may know, I'm a bit of a perfectionist and that's not how this story went. I jumped into checking off boxes, pushing myself to do more than I had in months. Horse chores, programming, walking the dogs (horses), activities committee, therapy, and transition work – I did them all. I would talk constantly about perfectionism upon realizing the weight it held in my life and even ran a group about it with Michelle. Alas, though the ranch is the Fulshear dimension, after all, I experienced the bulk of my challenges at the apartments. In my time at the apartments, I switched TS after my former TS left Fulshear, graduated high school, met and said goodbye to my best friend, got my first job, and began advocating for myself. See, I'm the type of person who wants to be right but never knew how to get my needs met because I wasn't confident in my ability to get my point across, and now I am an influencer of change because I am confident in my ability to communicate, I have empathy for both sides of the argument, and I can always find a logical way to explain why my side makes the most sense. I am still the same person as when I came to Fulshear, I just like myself more and I let people see me more. My parental unit, I thank you for paying for my stay here – I needed this. And for always trying your best to support me as best you could. I love you guys and I'm excited to go forward as your adult child instead of a toddler in the body of an adult. To all the clients and staff on my journey, I thank you for the moments I have had with you. You are what shapes the treatment experience."
We Are Truly Happy and Relieved Parents "We believe that the true measure of the effectiveness of a treatment program is not immediately known the first few weeks after the client completes the program. It seems much more important to us that the program has a lasting positive effect 1 year, 2 years, or 5 years after completion. The best case is that the learnings and behavioral changes from the treatment program last a lifetime. As a parent, I will be both relieved and happy if my daughter is able to sustain positive behavior and attitude for the rest of her life using the learnings from her time at Fulshear Treatment to Transition. Our daughter graduated from the program at Fulshear two years ago. At the time, we remember being greatly concerned about her re-entry into the real world. Would she migrate back to the environment that led to her problems and challenges? What could we do to help her through the transition from life in a treatment program to life in the real world? Prior to treatment, she had talked about how hard life was. Would she feel the same after treatment? We had many concerns. As it turned out, all of our concerns we unfounded. Our daughter's reentry went smoothly, beyond our wildest expectations. Her attitude and behavior have been impeccable. She now has a professional corporate job, an amazing husband, and a beautiful one-year-old daughter. She is a wonderful mom, taking excellent care of her daughter. Her willingness and ability to handle increasing responsibilities has been very surprising. She says that she still has anxiety, but has learned how to manage it. She frequently refers to things she learned at Fulshear. Her relationship with us is excellent, something that didn't seem possible prior to her time at Fulshear Treatment. It is truly amazing how far she has come. In summary, our daughter's treatment at Fulshear has had an excellent long-term effect on her life. We are truly happy and relieved parents. We have no concerns about her future. Thank you, Fulshear Treatment to Transition for making the lives of our entire family better."
"Making the decision to go to Fulshear was a difficult and scary one, but in the end, it was so worth it. Not only do I now have the skills to properly manage my anxiety and depression, but I also have a large loving, and supportive community that I can turn to whenever things are rough. Because of Fulshear, I now know that I am strong, capable, and worthy of love and connection. Thanks to Fulshear, I am now in control of my anxiety and my life."
I Can Honestly Tell You That the Staff at Fulshear Changed My Life "To whom this may concern, When I think back to my eleven months at Fulshear, it is definitely a bittersweet feeling. It was a long journey to get to where I am today. I have A LOT of people to thank for that also. I was not the happiest of people coming into Fulshear. I felt as though my parents had betrayed me, and I was mad and angry at the world. I was a confused individual who tried to grow up too fast; I could handle everything on my own. You couldn't tell me anything because I believed I already knew it. For so long I would fake my feelings and how I felt, I would never let anyone in close enough to help me. My answer to everything was that I was fine, and that was the end of the conversation. After getting to know the girls, the little things began to get easier and I didn't feel so alone. I was also fortunate enough to meet my best friend here, which was a breath of fresh air because I had someone I could lean on and trust. I can honestly tell you that the staff at Fulshear, three or four, in particular, changed my life. And I don't think that I can fully show my appreciation to them, for all they have done. They were my family away from home, they took me under their wing and loved me as if I was their own. They didn't judge me for who I was, or what I did, or the questions I asked, they accepted me for me. For me, that hadn't been the case for a long time. Did I have difficult days here? Absolutely. There were days where all I wanted to do was give up and walk away. However, I believe that wherever you go, you're going to run into problems and not see eye to eye with everyone all the time. I think it is how you pull yourself out of it that ultimately matters in the end. So to bring this all together, Fulshear changed and saved my life. Would I do it again? No, but I also wouldn't change this experience for the world."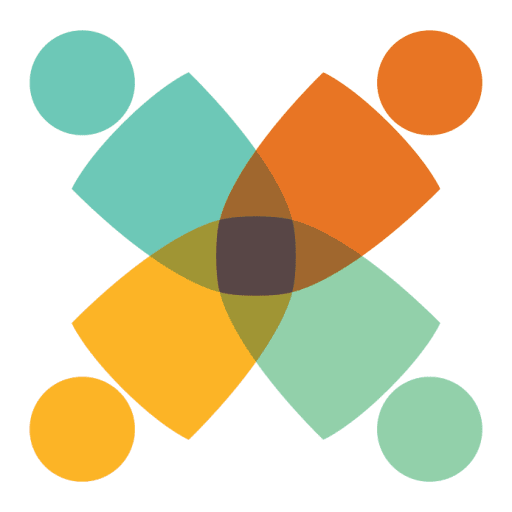 Interested in Embark Behavioral Health?
The best way to figure out which type of therapy treatment is best for your family is to talk with one of our mental health professionals. They will consider any symptoms and your family's treatment history and will outline what you and your child want out of therapy to recommend the best next steps specific to your situation.
If you think Embark may be right for your child and family, we invite you to contact us today to learn more about how Embark can help.