Jennifer Lunsford
5 months ago
My daughter just finished the Virtual Intensive Outpatient Program and the results are incredible. She connected with people from all over the country during...
I am grateful for the organization of Embark and how it has been a place of learning and growth for me both personally and professionally....
Suzanna Miller
a year ago
Embark has been extremely helpful from the first phone call to the day our teen was admitted. The process was quick, and they communicated every...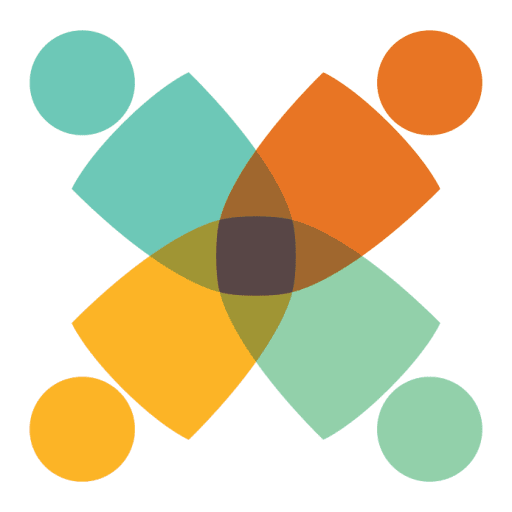 Interested in Embark Behavioral Health?
The best way to figure out which type of therapy treatment is best for your family is to talk with one of our mental health professionals. They will consider any symptoms and your family's treatment history and will outline what you and your child want out of therapy to recommend the best next steps specific to your situation.
If you think Embark may be right for your child and family, we invite you to contact us today to learn more about how Embark can help.

As someone who recently completed my clinical training at Embark Behavioral Health in White Haven, I can wholeheartedly attest to the exceptional quality of care and professional development offered by this remarkable institution. This center is dedicated to helping adolescents and teens facing complex behavioral health issues such as depression, anxiety, and substance abuse, and I am proud to have been a part of their team.First and foremost, the clinical team there is nothing short of extraordinary. Their expertise, compassion, and commitment to the well-being of the young individuals they serve are truly commendable. Throughout my training, I had the privilege of working alongside some of the best therapists in the field, and their mentorship was invaluable in shaping my career.The collaborative spirit of the team is truly exceptional. The clinical, residential, administrative, medical, and academic teams seamlessly come together to provide a holistic and individualized approach to treatment. This is done through daily coordination and weekly treatment team meetings. This level of teamwork ensures that each child receives comprehensive care addressing their unique needs.One of the standout features of Embark is the range of therapeutic options available. From individual therapy sessions that allow for deep personal exploration to group therapy sessions that promote peer support and experiential group activities that facilitate growth in a unique way, this center provides a well-rounded approach to healing.During my time at Embark in White Haven, I witnessed the transformative power of collaboration and comprehensive care. This experience has been invaluable in my professional development as a clinician. I leave with a profound sense of gratitude and admiration for the entire team.I would highly recommend Embark in White Haven to anyone seeking clinical training or looking for a facility that offers the highest standard of care for adolescents and teens. It's a place where passion, expertise, and teamwork come together to make a real difference in the lives of those who need it most.
I want to give 5 stars because everything about Embark at white haven was wonderful, once my daughter got some attention. After 3 weeks there she reported only having talked to her therapist 2 times. I called the director and the therapist admitted that she dropped the ball in the beginning however when the work got started it was really good. My daughter's therapist might have been distracted at the beginning however she really got her and helped her process some issues . The way the program incorporated the family was appreciated. It's a beautiful facility and she learned a lot of skills. The fifth star is missing because my daughter was told that she was on track for discharge in 60 days however the therapist had the wrong date so the discharge plan was not in motion and all the rest of us thought she was coming home in days. They then tried to keep her there the next 15 days saying she "needed it" but it was more because that's what insurance approved to pay for and they wanted time to get the paperwork together. They actually threatened us that no program would accept her for after care if she left AMA which was not the case. I am writing this review because parents you MUST advocate for your daughters when in residential. It disturbs me that had we realized the therapist had a different discharge date it could have been brought to her attention & she could have transitioned to the Embark IOP or PHP.
This program ROCKS! I have been to multiple programs here in the city and nothing has grasped me like the energy at Embark! Thank you, Sadé for touring me and sharing your experiences! Your staff is awesome and the facility is beautiful! This program will stay at the top of my referrals !
WOW! This program really sets the bar for excellence in behavioral healthcare. During the Ben to Shore fundraiser, I had the opportunity to meet some of the staff that represented Embarks Team! I have heard of them before due to my work in the area and have always told myself I was going to schedule a tour for possible referrals. It was refreshing to hear the excitement in the staff's tone about the work they do with their client, I know impacts are being made!
"Create Joy and Heal Generations" is the core purpose of Embark Behavioral Health located in Berwyn, PA. I've had the pleasure to attend events and network with Embark staff. This premier mental health facility for teens and young adults offers OP, IOP, virtual therapy, and long term residential. If your child is struggling with anxiety, depression, bullying, ADHD, PTSD or self injurious behavior- please reach out to Embark and begin your journey of healing! The best of the best.
My daughter just finished the Virtual Intensive Outpatient Program and the results are incredible. She connected with people from all over the country during her therapy sessions. The entire staff is amazing and always made sure to keep myself and my husband informed of any changes in our daughter's behavior. I would highly recommend this program as well as Embark. THANK YOU TO THE ENTIRE TEAM! Our daughter has learned so much because of you.
If you are reading this review, you are probably a parent who was where I was - distraught, scared, unsure and lost. And to cut to the chase, I would not hesitate to send your precious child to Embark. Our teenage son had struggled with mental health and had a pretty disastrous first PHP experience at another facility. We had no other choice but to find another PHP and based on the reviews and a very positive phone intake process, we decided to give Embark a try but with apprehension.As soon as we entered Embark, it felt different. Though it's a very small place, it was warm and inviting unlike the clinical and stifling environment we often find in mental health institutions. We met with Matt, the executive director and Tony, the clinical director, to learn more about the program. Matt sounded confident that my son would benefit from their 6 week PHP but that he is required to attend every day. I was a bit skeptical that my son would make it through the 6 week PHP when he refused to attend the 2 week PHP. To my surprise and whatever magic Embark had, he attended the program fully.What I also appreciated was that they ask the child and parents to fill out a survey every other week so that the progress can be measured. I couldn't get the other PHP to tell me what the goals and plans were, let alone some evidence based results. Embark PHP also requires family therapy which I we benefitted from tremendously because I don't know how you work with children without addressing the system they are part of. My son was not in a good place with us so these sessions gave us a safe place for us to dialogue with the help of his therapist. I can only share my experience but after 6 weeks of PHP, my son was able to manage his anxiety and depression enough to return to school to finish the school year. We continued with the outpatient with Embark and the day my son came home after discussing the results of his most recent survey and said "Mom, I'm not clinically depressed anymore!" I bursted into tears. I experientially knew that he was getting better but it was another confirmation to see a number tell us that. I attribute much of his progress to Embark PHP and his therapist.I understand that every therapeutic experience is different, and the fit of a program/therapist and your child can't be predicted but I can say if you are in a crisis with your child, definitely reach out to Embark. You will be able to tell the caliber of the staff immediately with their warmth, knowledge, professionalism, care, and commitment to the welfare of the children. I extend warm compassion to every parent/caregiver needing to read this review.
Embark at the Poconos saved my daughter's life. After months and months of other programs (inpatient stays, PHP's, IOP, outpatient therapy...), with several ER visits and two attempts to take her own life, the team in the Poconos was able to reach into her heart and mind, past all the darkness and fear and lies she was telling herself to get her to see a sliver of the light and realize she WAS loved and WAS lovable. Her Dad and I and many other therapists tried to tell her and show her these things, but the combination of the house environment (the structure), the team members and the approach at Embark was what she needed to feel safe enough to open up. And when those flood gates opened, we all went on a ride to dark places but we needed to, and she was in a safe place to do so, mentally and physically. At the house, there were strict rules about sleep times, daily hygiene, chores, meal times, phone calls home, healthy food options, and school time, on top of the individual and family therapy. Therapy will look different for every child and family, but know that the staff is highly trained, approachable, compassionate, and will enforce a safe environment for all during sessions. outings were a fun way to reward the girls for their hard work. Medications were handled by a wonderful medical staff in a safe and consistent manner. Meals were prepared by an in-house chef. Life coaches monitored and supervised for everyone's safety. Expectations were clearly set upon arrival and consequences were upheld as needed. In addition to the Embark team counseling your child, they bring the family into therapy. Even after your child leaves the house, you have contact with the team and they do all they can to smoothly transition you into your next treatment program, whatever that may be. As past or current parents of children at Embark, we also get to meet virtually twice each month for a Parent Support Group. There is a community of families being beaten down by mental illness right now in our world, and most of the members are in hiding, ashamed and with no idea how to get help. THIS is one way to get help for your child and your family. You are not alone, you are loved, your are worthy, and IT'S NOT YOUR FAULT. Take that step. Trust. Heal. My full review is at the embark white haven facebook page.
Our daughter spent this past summer at Embark after finishing her freshman year of HS. She has been diagnosed with emotional dysregulation / borderline tendencies and needed more care than we could provide at home. Embark provided tremendous support for her during her stay, both while living day-to-day in a home with girls around her age while also introducing her to situations away from home that may trigger responses and require working through what may be a difficult situation. Excellent counselors (including her dedicated counselor), 24 hour support, organized admin, she felt very safe, and she completed a summer school class with an experienced teacher present. They also do a good job of integrating the family into the program, which was a great learning experience for everyone. So glad she was there.
Could not be happier with the care our family is receiving from Embark. This is a very tough time for our family but knowing that our child is getting the help she needs in this loving caring environment makes this time more bearable. They are not only helping her heal, they are with our whole family with our struggles. One step at a time , one day at a time.If you are at a loss of where to go or what to do for your child who is hurting and struggling with issues and have already exhausted all your avenues that you can think of. Give them a call ,they are hear to listen. We all need to heard and best of all they all truly care.
Our mental health system in this country is badly broken and most PHPs and IOPs are a reflection of that. However, Embark Mainline has a magical quality that appears to be able to reach and help the most difficult teens and families. I am very impressed by their level of professionalism and care and honestly wish all teens needing a higher level of care could attend here. In particular, Candace is perhaps one of the most amazing and talented therapists I have met after a 30 year career in the field and we would have never made it without her. For those parents who might be reluctant to hand their teens over while they are experiencing some of the worst moments of their lives should be able to rest assured that Embark provides an excellent level of care.
My daughter was in residential treatment at Embark at the Poconos for 8 weeks this fall. During that time we were very impressed with the program and the people we worked with. Katie was a wonderful therapist and worked hard with our daughter but was also very available to us. Because we live in Georgia, we were limited in our ability to visit but they did a great job to serve us with virtual family sessions, after hours phone calls, quick text message communication, and intentionality toward our involvement and input in the treatment process. Additionally, they did a great job to work with our insurance so that we could maximize the benefits of residential treatment. Overall, it was a very positive experience for us and our daughter.
We had a great experience here. After going to several RTC's, where it just wasn't working out, we found Embark on the East Coast. Our kid excelled and blossomed with Katie and the kind hearted and engaged staff. It's got a beautiful piece of land it sits on, and it's close to Philly and NYC. Our kid is finally coming home and they are in a good place and happy. Thanks Embark Poconos!
I just want to say that Embark at the Poconos is a wonderful facility. When it comes to your child struggling with mental health you can drive yourself nuts trying to figure it all out. As any level headed parent should be we were nervous about sending our daughter away. When we arrived we felt very welcome and safe. We were involved in the check in process and met with the staff. Of course, leaving was hard but the staff was in contact with us frequently and we were able to rest easy. Our daughter felt safe and at home there. She had a really great experience. I highly recommend Embark at the Poconos for parents who just don't know where to turn. They will work with your insurance to help you out.
We had a very positive experience at Embark Poconos. Our daughter was there for almost two months and we live about 3 1/2 hours away. Prior to Embark, she was at an inpatient hospital in our state for five weeks but we were not allowed to visit because of Covid. This was very difficult on us. But Embark was very different. They were welcoming and nurturing. We were able to see her almost every weekend. I can't say enough about the treatment team and staff - from the life coaches, nurses, director and therapist. I felt very confident in their ability to provide her with a safe environment. If you are in the northeast and are looking for residential treatment, I would highly recommend Embark to you. Making the decision to put your child in a RTC is very gut wrenching and difficult. It brings peace of mind knowing she's in a safe place with people that care about her.