On a Mission:
Our Big Hairy Audacious Goal
Our big hairy audacious goal is to lead the way in driving teen and young adult anxiety, depression, and suicide from the all-time highs of today to all-time lows by 2028.
We're Glad You're Here!
Embark Behavioral Health is a leading nationwide network of outpatient centers and residential programs offering premier mental health treatment for preteens, teens, and young adults. Our ever-growing locations are part of a continuum of care that provides a range of services built from over 25 years of specialization in serving youth.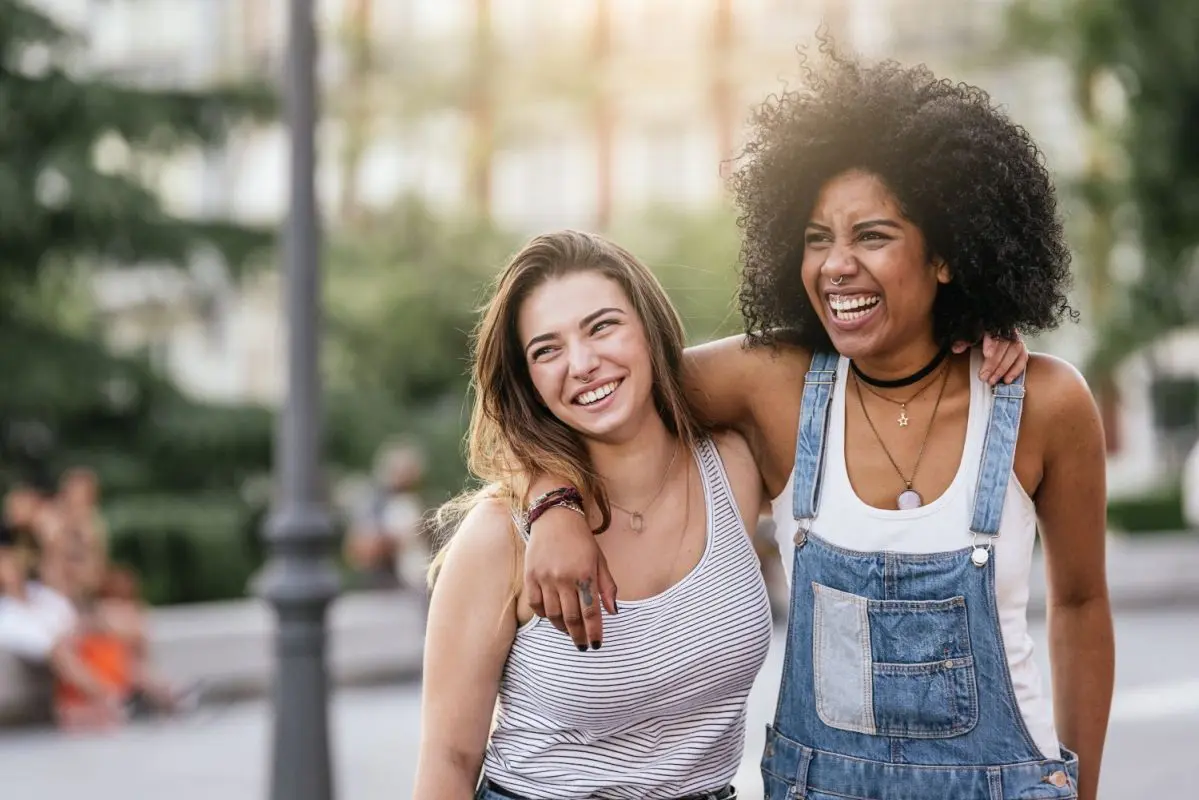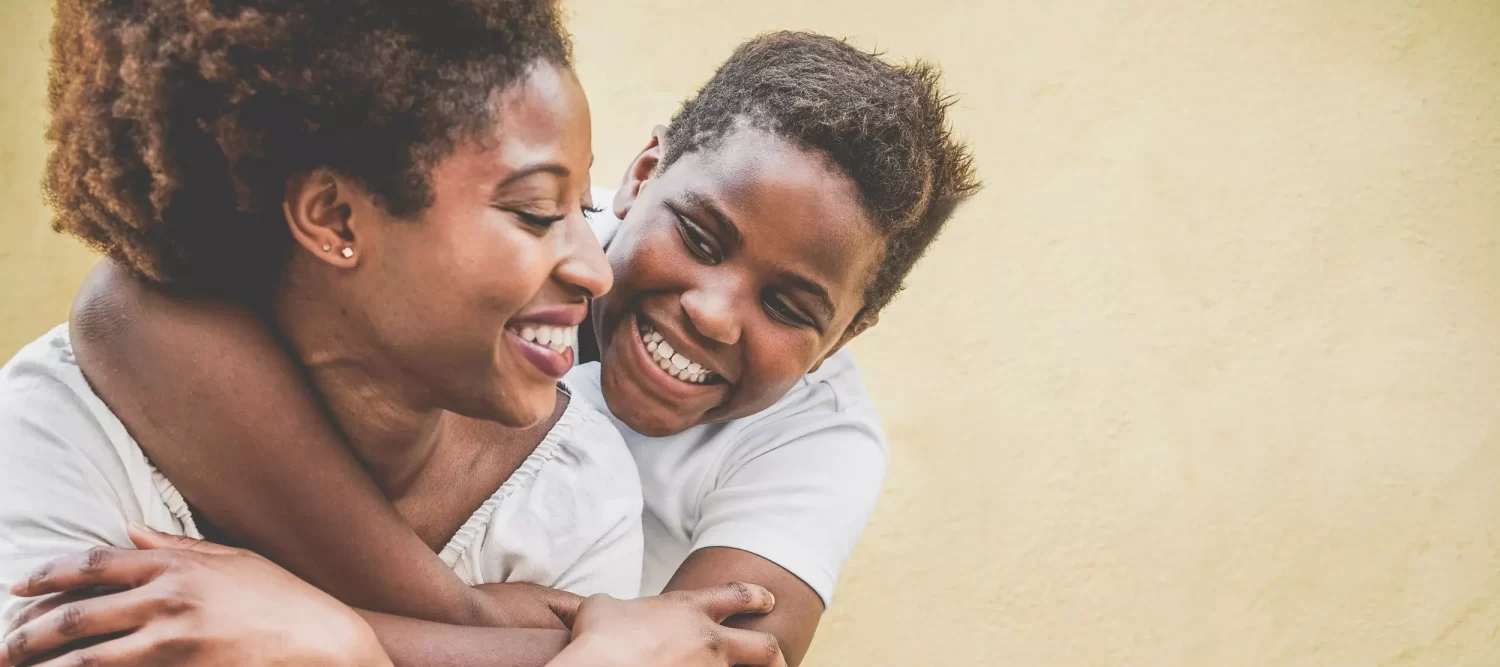 We exist to create joy and heal generations.
To become the most respected, recognized, and valuable family behavioral health care company in the world.
About Embark
Five key differentiators set Embark apart from other behavioral health care providers.
We offer a robust continuum of care that provides different levels of service and programming based on an individual's changing needs, from virtual counseling to residential services.

We have a deep legacy of over 25 years serving youths, focused on preteens, teens, and young adults.

We collect thousands of data points and share feedback with families so we can adjust treatment in real time to improve results.

We treat the entire family using an evidence-based and relationship-focused approach.

We offer the highest levels of quality care and safety standards, with all programs accredited by The Joint Commission.
Unique Clinical Model: CASA Framework
Embark uses the CASA Developmental Framework to inform all treatment and care. This proprietary framework's purpose is to help developmentally heal and strengthen functional, mental, and physical health through commitment, acceptance, security, and attunement (also known as empathy in action).
Core Values
Our core values guide how we work and interact with employees and clients.
Our Programs
Embark Behavioral Health is a leading network of outpatient centers and residential programs offering premier mental health treatment.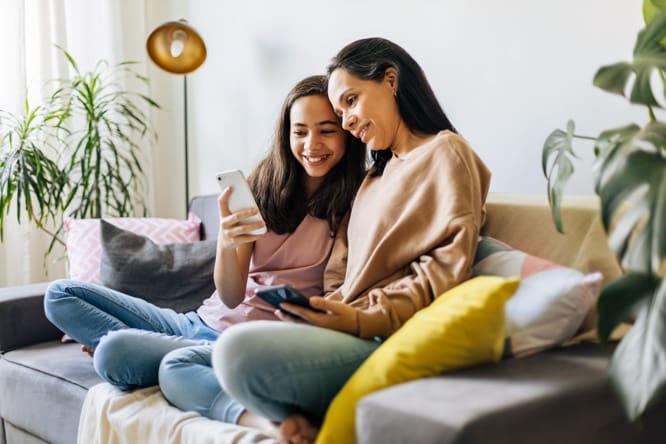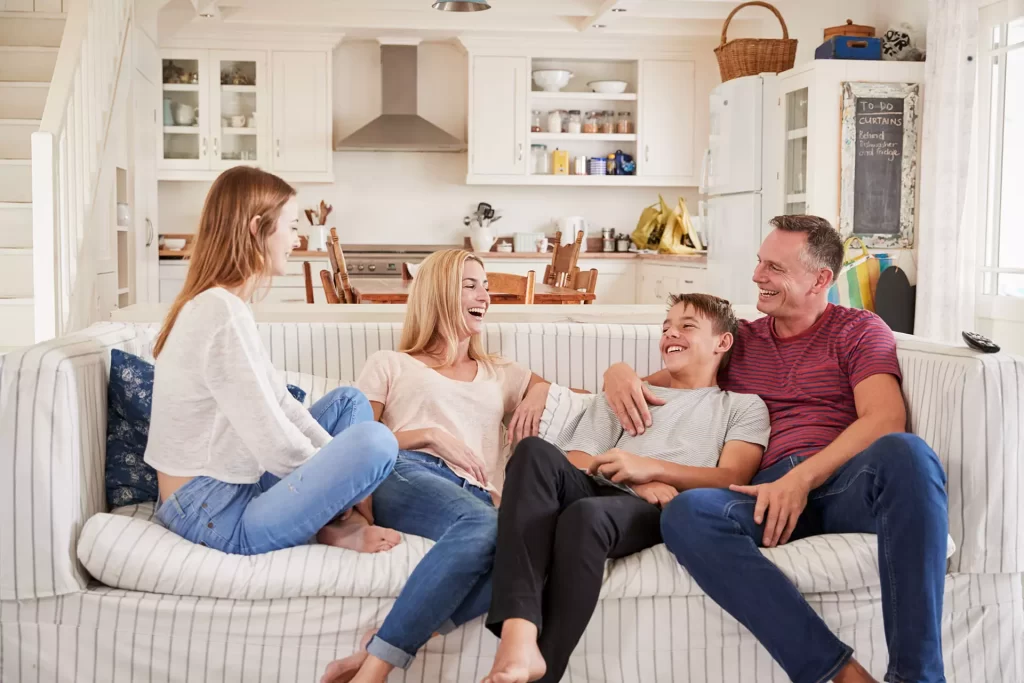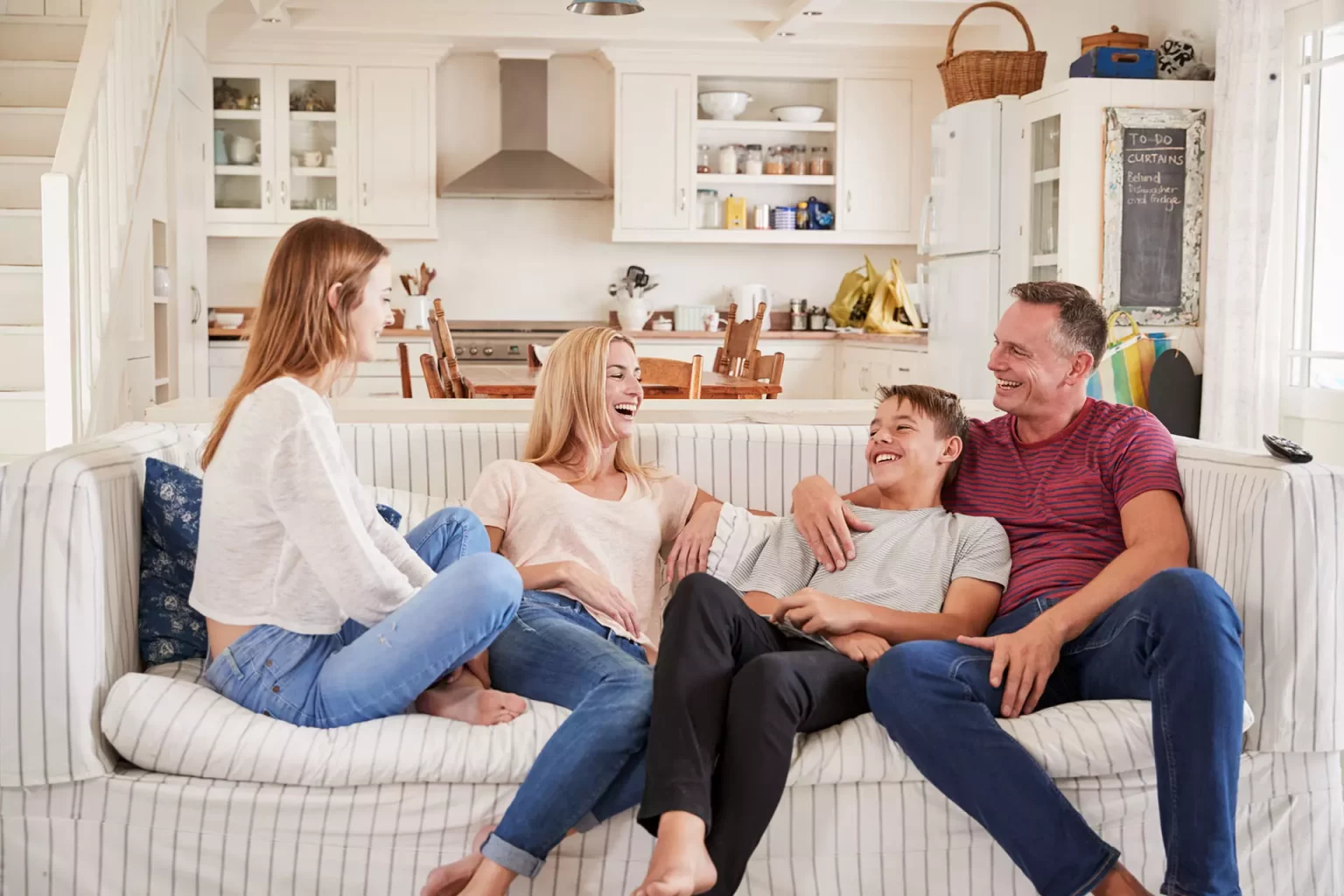 The Embark Difference
We use client data throughout the treatment process to customize care — and adjust it if needed — for each client and their family. This allows us to achieve the best results possible.
Learn With Us
We have the most trusted experts in teen and young adult mental health treatment. Check out our blog for advice from many of these clinicians. It's available to everyone on their healing journey.
Learn about LGBTQ+ youth mental health issues like anxiety, depression, and suicide, the statistics, and how to support your teen.
Read More

→
Words from Our Families
I was at Embark at this location from December 23rd 2022 to March 10th 2023 and I can honestly say it was a lifesaver for me. I'm now graduating high school in May of 2023 and in a much better place than I was before Embark. The staff there are incredible, and the associate director (who was the clinical director at the time of my stay), Katie McCoog, does an amazing job with everything. The therapists that were there during my stay—Matt, Yurii, and Emily—are wonderful and helped me and my friends grow so much. The school coordinator, Alicia, is so kind and helpful, and does a great job of helping kids who are struggling with school work. If you are an anxious kid reading reviews because you're going to go here, or if you're a parent who is considering sending your child here, then I can assure you that Embark is truly a wonderful place.
Embark was the best decision we made for our daughter . Everyone was great especially Yuri our daughters therapist. She was there for several months and really came home different in all the best ways . I would highly recommend this professional,safe, and super caring environment for anyone who is struggling with their daughter , I honestly wished we found embark much sooner then we did . Do yourself and your child the favor by going to embark.
If you are reading this review, you are probably a parent who was where I was - distraught, scared, unsure and lost. And to cut to the chase, I would not hesitate to send your precious child to Embark. Our teenage son had struggled with mental health and had a pretty disastrous first PHP experience at another facility. We had no other choice but to find another PHP and based on the reviews and a very positive phone intake process, we decided to give Embark a try but with apprehension.As soon as we entered Embark, it felt different. Though it's a very small place, it was warm and inviting unlike the clinical and stifling environment we often find in mental health institutions. We met with Matt, the executive director and Tony, the clinical director, to learn more about the program. Matt sounded confident that my son would benefit from their 6 week PHP but that he is required to attend every day. I was a bit skeptical that my son would make it through the 6 week PHP when he refused to attend the 2 week PHP. To my surprise and whatever magic Embark had, he attended the program fully.What I also appreciated was that they ask the child and parents to fill out a survey every other week so that the progress can be measured. I couldn't get the other PHP to tell me what the goals and plans were, let alone some evidence based results. Embark PHP also requires family therapy which I we benefitted from tremendously because I don't know how you work with children without addressing the system they are part of. My son was not in a good place with us so these sessions gave us a safe place for us to dialogue with the help of his therapist. I can only share my experience but after 6 weeks of PHP, my son was able to manage his anxiety and depression enough to return to school to finish the school year. We continued with the outpatient with Embark and the day my son came home after discussing the results of his most recent survey and said "Mom, I'm not clinically depressed anymore!" I bursted into tears. I experientially knew that he was getting better but it was another confirmation to see a number tell us that. I attribute much of his progress to Embark PHP and his therapist.I understand that every therapeutic experience is different, and the fit of a program/therapist and your child can't be predicted but I can say if you are in a crisis with your child, definitely reach out to Embark. You will be able to tell the caliber of the staff immediately with their warmth, knowledge, professionalism, care, and commitment to the welfare of the children. I extend warm compassion to every parent/caregiver needing to read this review.
After several experiences with various programs, and levels of care, I am so grateful we found Embark. In a warm, comforting, safe, and inviting environment we finally found the place for my teen to heal and grow. The staff gives their hearts to these kids, and their families. My child's therapist is amazing and has frankly brought them back to me, and to themselves. After months and months of disappointments and frustrations experienced throughout the broader mental health system I could not have been more impressed with this program - Embark is doing it right everyday for these kids. They feel like family now.
Embark at the Poconos saved my daughter's life. After months and months of other programs (inpatient stays, PHP's, IOP, outpatient therapy...), with several ER visits and two attempts to take her own life, the team in the Poconos was able to reach into her heart and mind, past all the darkness and fear and lies she was telling herself to get her to see a sliver of the light and realize she WAS loved and WAS lovable. Her Dad and I and many other therapists tried to tell her and show her these things, but the combination of the house environment (the structure), the team members and the approach at Embark was what she needed to feel safe enough to open up. And when those flood gates opened, we all went on a ride to dark places but we needed to, and she was in a safe place to do so, mentally and physically. At the house, there were strict rules about sleep times, daily hygiene, chores, meal times, phone calls home, healthy food options, and school time, on top of the individual and family therapy. Therapy will look different for every child and family, but know that the staff is highly trained, approachable, compassionate, and will enforce a safe environment for all during sessions. outings were a fun way to reward the girls for their hard work. Medications were handled by a wonderful medical staff in a safe and consistent manner. Meals were prepared by an in-house chef. Life coaches monitored and supervised for everyone's safety. Expectations were clearly set upon arrival and consequences were upheld as needed. In addition to the Embark team counseling your child, they bring the family into therapy. Even after your child leaves the house, you have contact with the team and they do all they can to smoothly transition you into your next treatment program, whatever that may be. As past or current parents of children at Embark, we also get to meet virtually twice each month for a Parent Support Group. There is a community of families being beaten down by mental illness right now in our world, and most of the members are in hiding, ashamed and with no idea how to get help. THIS is one way to get help for your child and your family. You are not alone, you are loved, your are worthy, and IT'S NOT YOUR FAULT. Take that step. Trust. Heal. My full review is at the embark white haven facebook page.
This is the best mental health facility I have ever been to. The therapists are out of this world! You get the treatment you need and more. They take you on outings to wonderful places like horseback riding, movie theater, and so much more. This place also encourages hobbies such as jewelry making, crocheting, knitting, and even dancing. I didnt get all the help I needed due to my insurance pulling me out but I can say the time I spent there was worth it!
I sent my daughter here and she met a therapist/friend that would last the ages. We have never been more grateful! Its all about perspective, know what your goals are before sending your child here! You won't regret it!
I am so grateful for the help I received from my Therapist, Katie, and the life coaches at Embark. My journey was not easy nor simple, but the guidance and tools I received have helped me immensely. The life coaches are thoughtful and kind, always there if you are in need of help, or simply would like someone to just listen. Katie helped not just myself, but my family as well. She challenged us in many amazing ways that improved our communication and dynamic. I made some amazing connections with other girls living with me, and it has been amazing to see their progress as we all cheer each other on. Thank you Katie, life coaches, other therapists and staff for helping me on my mental health journey!
I am grateful for the organization of Embark and how it has been a place of learning and growth for me both personally and professionally. I believe in the work we do and the privilege to serve those in need. Embark truly strives to live by it's values of Empathy, Service, Trusting Relationships, Growth, and Results.
Our daughter spent this past summer at Embark after finishing her freshman year of HS. She has been diagnosed with emotional dysregulation / borderline tendencies and needed more care than we could provide at home. Embark provided tremendous support for her during her stay, both while living day-to-day in a home with girls around her age while also introducing her to situations away from home that may trigger responses and require working through what may be a difficult situation. Excellent counselors (including her dedicated counselor), 24 hour support, organized admin, she felt very safe, and she completed a summer school class with an experienced teacher present. They also do a good job of integrating the family into the program, which was a great learning experience for everyone. So glad she was there.
We went to Embark at absolute rock bottom and five months later have a child that has interests, socializes and smiles now. We tried other programs in the past and they do not compare to the well rounded, immersive experience you will find at Embark Berwyn. They deserve a million gold stars in my opinion. They helped our child find a lot of reasons to keep living. We are grateful!
Could not be happier with the care our family is receiving from Embark. This is a very tough time for our family but knowing that our child is getting the help she needs in this loving caring environment makes this time more bearable. They are not only helping her heal, they are with our whole family with our struggles. One step at a time , one day at a time.If you are at a loss of where to go or what to do for your child who is hurting and struggling with issues and have already exhausted all your avenues that you can think of. Give them a call ,they are hear to listen. We all need to heard and best of all they all truly care.
If you're a parent reading these reviews, I can relate. I did the same thing when we were "shopping around" for a place that could help our teen. We had experience with other places and were sorely disappointed so when I say we were all in when we read these reviews, I really mean it. Embarks program provides group, individual and family therapy and in my non professional (parent only) way, it's the trifecta to making long term improvements. Don't get me wrong, it's not foolproof. The family needs to put in the work in addition to the patient. And the Embark staff are there to help support, offer advise and provide words of encouragement. My teen was not happy the first few days and wanted to quit. There were some other tough days too. But, they stuck it out, put in the work, and has graduated from the program. We're not done though - we still work as a family to make sure our teen is supported and heard. They still work on the coping skills they learned at Embark. It's a process that we learned from the talented staff at Embark. As one parent said to me on day two when I didn't know if this was going to work, Trust the Process. We did and we cannot thank the Embark team enough!
Embark at the Poconos sits on 77 acres in the beautiful Pocono mountains. The program offers a warm, homelike atmosphere. The staff of highly trained clinicians, recreational therapists and life coaches provide best in class care to the families they serve.
Wonderful team of dedicated and caring professionals who are willing to go the extra mile to create an environment where kids and families feel seen and heard. Cannot recommend Embark -Main Line highly enough.
Embark has been extremely helpful from the first phone call to the day our teen was admitted. The process was quick, and they communicated every step in the process clearly and respectfully to get the help we needed. We were able to get immediate answers to questions after hours and on weekends. This is a priceless attribute to a reputable program, seeing as most clients are in a difficult situation when they are seeking help. They are quite literally a phone call away, and answer by the second ring, with answers, guidance, and support. We cannot thank them enough, especially Niel!
After frustration, break downs, and hopelessness of treatment options for my adolescent son, I was once again optimistic for the future of my sons mental health once meeting with Embark.Words can not express how amazing this program has been, not only for my son but for our whole family. Thank you Embark for strengthening and teaching my son AND supporting ME through it.Lastly, Tony- his therapist, related well with us. He went above and beyond to make my son's discharge a smooth transition. Thank you Tony!!
Our mental health system in this country is badly broken and most PHPs and IOPs are a reflection of that. However, Embark Mainline has a magical quality that appears to be able to reach and help the most difficult teens and families. I am very impressed by their level of professionalism and care and honestly wish all teens needing a higher level of care could attend here. In particular, Candace is perhaps one of the most amazing and talented therapists I have met after a 30 year career in the field and we would have never made it without her. For those parents who might be reluctant to hand their teens over while they are experiencing some of the worst moments of their lives should be able to rest assured that Embark provides an excellent level of care.
I have nothing but positive things to say about Embark. From the first day to my daughter's graduation, she received the best care from the entire team. Talk about a team approach! They went above and beyond to make her feel at home and hopeful to feel better. They motivated her to do the work to get better. They pushed her to dig deep and express herself in a group environment. The feedback she provided to her peers and the feedback she gave to them was invaluable. She looked forward to going everyday. Even on the hard days. Her individual therapist, Jessica Moore, challenged my daughter in ways no one has. I admire Jessica for the dedication she provided my daughter. She was persistent and ALWAYS stood by my daughter on her good and bad days. She never let her off the hook which was a good thing. Without her, my daughter would not have overcome her fears and challenges. She taught her the skills to go back to school and the skills to overcome obstacles. She made her realize she could be successful and most importantly love herself again. My daughter is once again excited for her future! And she helped me through the entire experience! I always knew I could count on her. Thank you to Jessica and the ENTIRE team at Embark. We will miss you!
High praise for Embark at Mainline! I can't say enough great things about this program. The facility is beautiful, clean and inviting. The clinicians and staff are kind, caring and truly invested in the healing of the kids they work with. I was routinely reached out to by the clinicians to check on how my daughter was doing which warmed my heart because I truly felt she was cared for and safe; I felt good about her being there.The team at Embark have great energy, clearly love what they do, and because of that I believe it really made all the difference for my daughter. She was motivated to work hard and enjoyed going in every day. I'm impressed by the progress she has made and so grateful to everyone at Embark for helping my daughter. This program works, keep up the great work you're doing and Thank you!
As a local mental health outpatient provider, I rely heavily on intensive outpatient and partial hospitalization programs for my clients. That being said, I've always found that Embark supports my clients and their families in a way that I find exceptional and up to standards for the main line and surrounding areas. Kathleen has gone above and beyond in encouraging and connecting area providers to work directly with Embark to ensure continuity of care.
We have nothing but wonderful things to say about this team and the program they provide! They are professional, kind and welcoming as well as truly excellent clinicians. We have a huge amount of gratitude to this team for helping us and our child and we can't give enough praise to this unique program. In a space where it is so hard to get great care for a teenager, Embark of the Main Line shines. We would recommend this program again and again.
I highly recommend Embark at the Poconos based on the excellent experience our daughter had there this fall. First, we wanted her to be safe and Embark is very serious about safety, starting by watching her 24/7 when she first arrived. We also were pleased with the way they treated all aspects of her health; emotional, mental, and physical. They helped us evaluate her medications and they have an excellent nurse on staff who was very responsive to our daughters' needs and our questions. She was able to continue her schoolwork while at Embark with support from an experienced full-time teacher. Finally, her therapist was tremendous. She dug deep into our daughter's thoughts and feelings and truly helped her develop the coping skills she needs going forward. We also worked as a family to determine how we could better support our daughter's emotional well-being and we signed a expectations and consequences contract to help all of us. She will most likely struggle with her emotional health throughout her life but the team at Embark gave her many of the tools she will need to live a better life. Thank you Embark!!
My daughter was in residential treatment at Embark at the Poconos for 8 weeks this fall. During that time we were very impressed with the program and the people we worked with. Katie was a wonderful therapist and worked hard with our daughter but was also very available to us. Because we live in Georgia, we were limited in our ability to visit but they did a great job to serve us with virtual family sessions, after hours phone calls, quick text message communication, and intentionality toward our involvement and input in the treatment process. Additionally, they did a great job to work with our insurance so that we could maximize the benefits of residential treatment. Overall, it was a very positive experience for us and our daughter.
After many months of hospitalizations and programs, we finally found success at Embark in the Poconos. Their individualized approach to my daughters mental health issues is what she really needed for that "breakthrough moment" to start to get better. I can't say enough about her therapist Emily. She was absolutely wonderful and we will never forget her impact on our lives. She and the entire staff, helped my daughter and I through the hardest time of our lives.
We had a great experience here. After going to several RTC's, where it just wasn't working out, we found Embark on the East Coast. Our kid excelled and blossomed with Katie and the kind hearted and engaged staff. It's got a beautiful piece of land it sits on, and it's close to Philly and NYC. Our kid is finally coming home and they are in a good place and happy. Thanks Embark Poconos!
I just want to say that Embark at the Poconos is a wonderful facility. When it comes to your child struggling with mental health you can drive yourself nuts trying to figure it all out. As any level headed parent should be we were nervous about sending our daughter away. When we arrived we felt very welcome and safe. We were involved in the check in process and met with the staff. Of course, leaving was hard but the staff was in contact with us frequently and we were able to rest easy. Our daughter felt safe and at home there. She had a really great experience. I highly recommend Embark at the Poconos for parents who just don't know where to turn. They will work with your insurance to help you out.
Do you want to make a positive impact on the world and get paid to do it?The inclusive culture and unbeatable core values at Embark Behavioral Health are outstanding! The employees are warm and welcoming. The entire company focuses on healing generations with critical mental health services and programs for adolescents and young adults. Check our LinkedIn for available positions across the nation.
We had a very positive experience at Embark Poconos. Our daughter was there for almost two months and we live about 3 1/2 hours away. Prior to Embark, she was at an inpatient hospital in our state for five weeks but we were not allowed to visit because of Covid. This was very difficult on us. But Embark was very different. They were welcoming and nurturing. We were able to see her almost every weekend. I can't say enough about the treatment team and staff - from the life coaches, nurses, director and therapist. I felt very confident in their ability to provide her with a safe environment. If you are in the northeast and are looking for residential treatment, I would highly recommend Embark to you. Making the decision to put your child in a RTC is very gut wrenching and difficult. It brings peace of mind knowing she's in a safe place with people that care about her.
As a Director of one of our programs within the family (New Vision Wilderness-Bend), I am excited to be part of this organization of members and programs so committed to bringing joy to as many as possible and healing generations to come. I'm confident that this group, along with so many friends in the mental health community, will bring serious positive change to current concerning high trends in anxiety and depression.
It is so rewarding to truly see the lives changed and lives SAVED of our kids over the years. Work is a wonderful, fun experience, and it is a privilege to be a part of profoundly changing lives and creating joy!
Working for Embark Behavioral Health has truly been a life changing experience for me. The changes and healing that I see happen in the lives of our families day in and day out is such a blessing!
As an employee of Embark Behavioral Health, I am passionate about the vision this organization holds! Going to work each day is purposeful, driven, and I feel immensely supported by colleagues. Love what we do, and the many families we help.
Embark has high standards of treatment at all programs and levels of care. Inherent in these standards is the assumption that children and youths thrive when they're met with compassion and understanding and when given tools to navigate their struggles on their path to healing.