Residential Treatment Centers (RTCs)
What Is a Residential Treatment Center?
A residential treatment center, also called a residential treatment facility or a rehab center, is a place where individuals can experience 24-hour care, pursuing therapy away from the stress of their home environment. At RTC's, people can access a higher level of care than is typically provided in individual, group or family therapy. Because many RTCs are age-restricted, many individuals find comfort, knowing they are not alone in their mental health struggles.
The length of stay in an RTC varies greatly depending on the type of therapy being provided and each individual's progress, but stays typically range from 28 days to six months or more.
These clinically focused, intensive, live-in communities provide treatment for a wide range of issues including behavioral issues and mental disorders. Patients in an RTC are continually monitored and supervised by trained staff.
Most RTCs provide a wide range of outcomes-based modalities to provide comprehensive therapy and holistic wellness. Today's RTCs offer experiential therapies including:
Canine therapy
Equine-assisted therapy
Wilderness therapy and more
Additionally, most RTCs incorporate some type of family therapy to help all family members understand the changes their loved one is going through and to help ease the transition back into everyday life.
What Do Residential Treatment Centers Offer?
RTCs offer many benefits to the teenagers, young adults and families they treat. They offer:
A comprehensive evaluation to assess behavioral, educational, emotional, medical and social needs
An individualized treatment plan to put in place interventions that help your child attain these goals
An onsite team of professionals to coordinate comprehensive care and provide emotional support for your child
Individual and group therapy
Involvement of the family through home passes, on-site visits, telephone calls, therapy sessions and other modes of communication
Nonviolent and predictable ways to help youth with behavioral and emotional issues
The ability for your child to build or rebuild life skills
How Do I Know If My Child Needs Residential Care?
With so many care options available, how do you know which option is the right one for your daughter or son? People choose residential care and inpatient care for various reasons, but there are certain issues that nearly always necessitate a residential level of care, including severe addictions, eating disorders, mental health disorders and other forms of mental illness.
While there are specific disorders that warrant a stay in an RTC, other factors may also call for this level of care, including:
Have educational needs that a less-restrictive setting cannot meet.
Lack of adequate support at home.
Need intensive treatment after receiving inpatient mental health care.
Safety issues.
Were unsuccessful with outpatient treatments.
Residential Treatment Offered Across the Country
Embark Behavioral Health is proud to offer residential treatment across the country. We provide a unique therapeutic framework that allows us to heal and strengthen the functional, mental, and physical strength of your child alongside other adolescents that come from many different backgrounds and upbringings. The peaceful therapeutic environment, evidence-based methods, and high standards of treatment at our residential treatment centers provide the perfect environment for your child to work alongside other pre-teens and teens from all over the United States to overcome difficult mental health issues.
Long-Term Residential Treatment vs. Short-Term Residential Treatment
Embark offers two types of residential treatment, short-term residential treatment, and long-term residential treatment. Short-term residential programs provide intensive therapy and psychiatric treatments that include art therapy, equine-assisted therapy, addiction education, group therapy, individual therapy, and more. While teens and pre-teens receive treatment in a short-term program they will also participate in therapeutic activities and schooling. Short-term programs have an average length of stay of 90 days.
Long-term residential treatment is spread over 6 to 18 months and offers a higher level of care in comparison to short-term treatment. During long-term residential treatment, pre-teens and teens can remove themselves from stressors and situations that made mental health challenges worse in their daily lives while receiving in-depth care and schooling. Teens and pre-teens enrolled in our long-term treatment programs will be provided with a vast array of treatments and therapies such as individual therapy, group therapy, wilderness therapy, adventure therapy, canine therapy, Dialectical Behavior Therapy (DBT), Commitment, Acceptance, Security, Attunement (CASA) Developmental Framework, and attachment theory. These treatments, along with a longer treatment time in comparison to short-term residential treatment, allow pre-teens and teens more time to overcome difficult mental health issues.
Long-Term Residential Treatment Locations
Embark Behavioral Health Short-Term Residential Care
For children experiencing and struggling with the above issues, the earlier the diagnosis, the more effective treatment can be. Identifying those behaviors and symptoms early on and implementing a course of care can prevent further and more severe problems from developing as they grow into adults.
Embark provides a healing, nurturing and safe environment to help children and their families address and overcome the following mental health issues that may be affecting their everyday life:
How Does Embark Short-Term Residential Treatment Work?
Short-term residential treatment typically lasts between one and three months. The adolescents best suited for short-term treatment often come to Embark from another treatment program or an unsuccessful living environment seeking a 24-hour level of care.
In our nurturing home-like environment, we provide an empathetic and supportive therapeutic structure that helps your child manage their daily life tasks and make healthy lifestyle changes.
In addition, it is important to us that your child and family are set up for success upon returning home from our intensive setting. We want to make sure whole family healing can take place, which is why we provide therapeutic coaching and support for the entire family. Once your child completes our program, we will work with your local healthcare professionals to ensure a seamless and successful return home.
A Typical Day in an Embark Short-Term Residential Treatment Center
Having structure is key to recovery, so a weekly schedule in a residential treatment center focuses on following a scheduled routine, with activities provided in hour-based blocks following breakfast, lunch and dinner.
Although your child's daily schedule will vary based on the focus of treatment being provided, a typical day includes individual and group therapy sessions, such as Dialectical Behavior Therapy (DBT), experiential therapy, personal time for meditation, proper nutritional advice, SMART Recovery and more.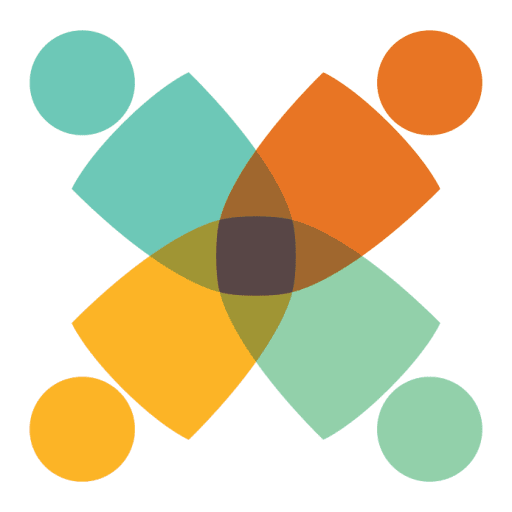 Embark Behavioral Health's Short-Term Residential Programs
Embark Behavioral Health has nine dedicated, premier short-term residential programs that serve families nationally.
Embark Behavioral Health in
Embark Behavioral Health in
Embark Behavioral Health in
Short-Term Residential Treatment at Dragonfly
Embark Behavioral Health in
Short-Term Residential Treatment at OPI
Embark Behavioral Health in
Embark Behavioral Health in
Embark Behavioral Health in
Treatment for Girls,
Nonbinary Individuals,
and Transgender Females
Short-Term Residential Program Treatments
Our short-term residential programs utilize several different modes of treatment including the following:
Interested in Our Residential Treatment Centers?
The best way to figure out which type of therapy or treatment is best for your family is to talk with one of our mental health professionals.
They will consider your daughter or son's symptoms, treatment history and outline what you and your child want out of therapy to recommend the best next steps specific to your situation.
If you think one of our residential treatment centers may be right for your family, we invite you to contact us to learn more about Embark today.