Kennedy was in a dark place when she arrived at Embark at Hobble Creek, a short-term residential treatment center in Utah.
"Before I came here, I hated myself," she said. "I didn't want to live. And now I have a reason to live. I have a reason to be with my family. I have a reason to love myself. And for me, that's all I could ask for."
Kennedy's journey of healing is one of many experienced at an Embark Behavioral Health short-term residential program. In 2021 alone, the Tempe, Arizona-based company's short-term residential facilities helped 158 preteens and teens address their mental health challenges.
"It's amazing to see how much these kids grow during their time with us," said Dustin Tibbitts, LMFT, division president at Embark. "They work closely with our clinicians and each other to really dig into the issues that are troubling them so they can leave here mentally stronger and healthier, ready to reach their full potential. Our team never tires of being part of these journeys. It's a privilege."
Short-Term Residential Treatment Overview
Preteens and teens ages 12-17 typically live at an Embark short-term care facility for 30 to 90 days. During that time, they receive academic instruction; participate in individual, group, and family therapy; and enjoy adventure and recreation activities.
Therapeutic techniques include art therapy, canine therapy, and meditation and mindfulness. Therapies include:
Embark has three short-term residential centers open now. A fourth, Embark at San Martin, will debut in the spring in San Martin, California. Treatment at the facilities is frequently reimbursed by insurance plans.
3 Stories of Healing at Embark
The many testimonials from preteens and teens include two for Embark at Hobble Creek, which treats girls, and one for Embark at The Forge, which treats boys.
Kennedy's story of healing
Embark at Hobble Creek changed Kennedy. She not only found a reason to live but also regained the spark she'd lost — and it became stronger than before. She left the facility with more maturity and self-love.
While at Hobble Creek, Kennedy appreciated talking openly about her mental health challenges and experiences, as she hadn't discussed them much before. She also liked that she could relate to the other girls. She didn't have to fake it or smile and act happy when she was hurting. The love and support from the center's treatment team also made an impact.
"This place is a home, it's a family," Kennedy said. "It's a place where we can sit down, we can laugh, we can have fun, but we can also be serious."
As she looked back on her time at Hobble Creek, she said, "I love this place, and it will forever be a second home to me."
Piper's story of healing
Embark at Hobble Creek brought Piper and her adoptive parents closer together. Treatment for the entire family helped them address the root of their problems: reactive attachment disorder. With this type of disorder, a child is unable to bond with the significant people in their life.
Piper had struggled to connect with her adoptive mom and dad, who brought her to America from China. There were times when she told her parents, "I hate you. I can't wait till I turn 18 and move out." Piper's parents, meanwhile, had difficulty communicating with her.
The Hobble Creek treatment team helped the family connect. Piper's mom and dad saw improvements after a few weeks, and Piper saw the benefits too.
"I notice how much I've improved, and how I can hold a conversation with my parents without getting upset, irritated, mad, annoyed," she said. "And I see on my parents' side, they're opening their opinions and saying, 'Well, what do you want to do?' instead of 'Let's go do this.'"
Piper has learned that family is everything.
"Family is a core of you, and you would probably not be where you are without your family," she said.
Andrew's story of healing
When Andrew arrived at Embark at The Forge, he did not want to be there. He soon realized, though, that he needed help. There were issues he had to fix, including improving his self-regulation skills so he can better respond to what's happening within and around him.
One of Andrew's key learnings was that he doesn't have to be "inside" any drama that's happening.
"If I'm feeling triggered or anything, I just kind of separate myself and just try to calm myself down or just ignore the things that are going on," he said. "If it's something small, this isn't affecting me."
While at The Forge, Andrew ate food that helped him heal. When he first learned the meals would be gluten- and dairy-free, he was not happy. He just wanted some fast food. But he soon felt positive results from eating healthy.
"I felt better in my own body," he said.
Looking back on his journey, Andrew was not thrilled about some of the choices he made that led him to The Forge. "But I'm glad that I was eventually able to make the right choices to get to where I am," he said.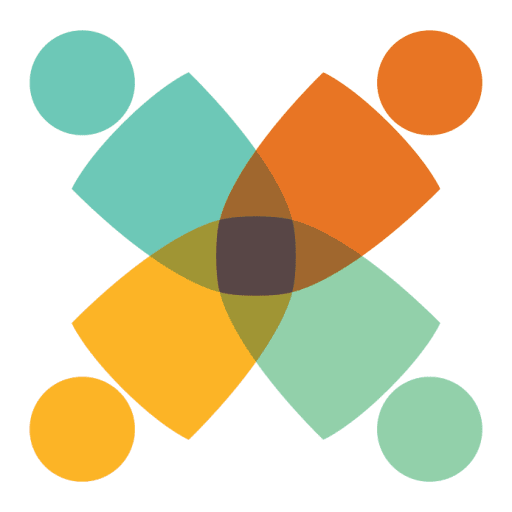 Get your free guide:
6 Tips and Tactics to Help Your Child and Family Thrive Mentally, Socially, and Emotionally