As depression continues to be a serious issue among young people, Embark Behavioral Health is providing the space and resources for youths and young adults to alleviate their symptoms and find healing.
According to the company's 2022 annual outcomes report, most Embark clients reduced their depression symptoms, with 72% of long-term residential, 80% of short-term residential, and 77% of outpatient clinic clients experiencing improvement. At these programs, therapists like Brandon Bustamante are dedicated to helping youths and young adults improve their mental health.
"For me, seeing all the different Embark programs available for young people is very impactful," said Bustamante, a licensed clinical social worker and the assistant clinical director at Embark Behavioral Health in Alpharetta, Georgia. "These programs allow them to work on issues like depression sooner in life instead of allowing them to build up."
Addressing depression is a key part of the Embark Behavioral Health mission, which is to lead the way in driving teen and young adult anxiety, depression, and suicide* from today's all-time highs to all-time lows by 2028.
Who Depression Affects, and What's Behind It
Depression affects some more than others. For example, according to the National Library of Medicine's Medline Plus, teens can be at a higher risk for this mood disorder if they:
Have existing mental health conditions, such as anxiety, eating disorders, or substance use issues.
Have family members with mental illness.
Experienced trauma in childhood.
Have low self-esteem, a pessimistic outlook, or poor coping skills.
Are members of the LGBTQ+ community, especially if their families aren't supportive.
Depression among teens is an important concern for parents. According to a 2018 report for the Substance Abuse and Mental Health Services Administration, in the past year, 14.4% of adolescents ages 12-17 had a major depressive episode.
Embark Chief Clinical Officer Dr. Rob Gent, who has a doctorate in psychology, said it's important to help young people with depression because the condition taints their way of thinking and emotions. Over time, that tainted thought process affects how they feel and react, which can lead to making poor decisions.
Depression symptoms can include feelings of sadness, hopelessness, and anxiety as well as getting too much or too little sleep, according to Gent.
How Embark Treats Depression
When youths and young adults arrive at an Embark program, they're introduced to treatment teams that include therapists, nurse practitioners, and psychiatric nurse practitioners. They then learn about the Embark treatment approach, which provides an evidence-based therapeutic structure to create effective growth, learning, and healing.
Multiple types of therapy are part of this approach, including:
Attachment-focused therapy, a relational approach that promotes establishing safe, secure, nurturing relationships that can help youths and young adults regulate their emotions.
Experiential therapy, which engages a client's physical, emotional, and relational aspects to help them get out of self-preservation mode and stop ruminating — dwelling — on their depression and hopeless feelings.
Cognitive behavioral therapy (CBT), which promotes identifying the causes of their depression, changing unhealthy behaviors, and setting realistic goals as ways of mitigating symptoms so they can find joy.
Dialectical behavior therapy (DBT), a type of CBT that strives to change negative thinking patterns and pushes for positive behavioral changes.
The Embark treatment approach is based on the company's CASA Developmental Framework, used to developmentally heal and strengthen functional, mental, and physical health. By practicing commitment, acceptance, security, and attunement (empathy in action), young people and their families can co-regulate, a process that involves a reciprocal exchange of emotional, neurological, and physical safety. Co-regulation sets the foundation for treating depression.
"The first step for us is to look at how we can create some sense of connection," Gent said. "This is done through an interpersonal, safe, and secure attachment experience."
Integrating the family into treatment
Oftentimes, families come to Embark with some misconceptions about depression, such as the impact of the depression a youth or young adult is experiencing. They also may not know how to define depression. This is why Embark involves the entire family in treatment from the very beginning.
Clients and their families participate in family therapy sessions and receive education about what depression is, what leads to the disorder, and the accompanying symptoms, including isolation and low motivation. They also attend treatment team meetings to understand how the family system works and to develop effective strategies to address the experiences and factors that contributed to the client's depression.
"I think it's important to address that we're treating the depression, not just putting a band-aid on it," Gent said. "We are really focusing on changing what's driving the depression."
Assessing progress during treatment
During their time at Embark, clients complete assessments that measure their depression symptoms. The goal is to see improvement in overall demeanor and stabilization. Embark also measures improvement through the progress made in the treatment plans. Gent said parents will always know when their child is ready to either move to another level of care or discharge from the program.
Discharging clients from treatment
During treatment and prior to discharge, clients work with the treatment team to put measures in place so they always know how to get back to a place of co-regulation. These measures include:
A discharge summary detailing the client's time in the program, including treatment received and medications taken.
A transition plan that includes post-discharge therapy recommendations, ways to assess signs of emotion regulation issues, and co-regulation and self-regulation strategies.
A safety plan with information to help keep the client safe during a mental health crisis, such as coping skills to use and who to call in an emergency.
A medication plan, if the client takes medication, detailing prescriptions to be filled and dosage instructions.
Families also leave with various skills needed to help them cope with tough situations, express themselves in a healthy way, and communicate effectively. Because families practice these skills during their journey at Embark, they're prepared to implement them once discharged from the program.
Treatment In Action at Embark in Alpharetta
While sharing how the Alpharetta outpatient clinic has helped clients with depression, Bustamante recalled a biracial client who'd been adopted by white parents. The client, a teenager, didn't feel supported or understood by them. In addition, the family moved to a town that he felt lacked representation of people like him, and he often felt singled out due to his race. His parents were unsure how to help him through that. He was also in friend groups that caused his behavior to become disruptive while dealing with all that had happened to him.
The client was at a residential treatment center for three months, then came to the Alpharetta clinic for a therapeutic day treatment program, also known as a partial hospitalization program (PHP), to continue treatment for depression. During a few therapy sessions with the teenager, Bustamante had an African American intern who could relate to the teen's experience help him see it was OK to feel the way he was feeling and then process his feelings and experiences.
Over the course of time, Bustamante saw a difference in this client, and the parents noted he was more loving with them. They also said he was more communicative, an aspect of their relationship he'd struggled with before.
"This experience gave him the opportunity to feel heard and seen and to also understand that there are people out there who've experienced situations like him — and how to best move forward," Bustamante said.
*This article is for informational purposes only and not to be considered medical advice. If your child is having a mental health emergency, contact the 988 Suicide & Crisis Lifeline for immediate support by calling or texting 988 or chatting online. You can also text HOME to 741741 ─ the Crisis Text Line ─ from anywhere in the country to talk with a trained crisis counselor.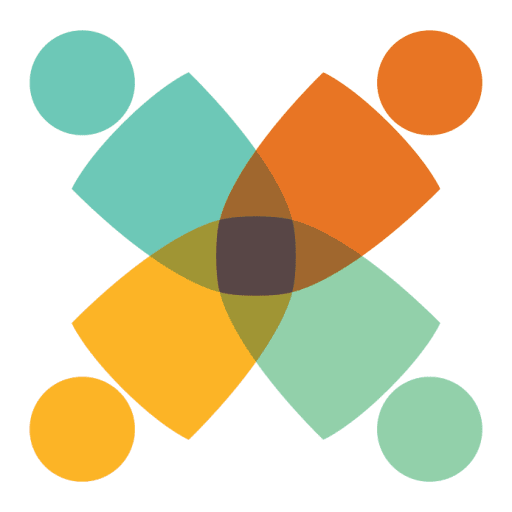 Get your free guide:
6 Tips and Tactics to Help Your Child and Family Thrive Mentally, Socially, and Emotionally