At Embark Behavioral Health, co-regulation is an essential part of treatment. It's the process by which children connect with caregivers, including parents, and experience healthy management of emotions and behaviors. By providing a reliable, nurturing, and safe presence, caregivers facilitate youths' ability to develop the self-regulation skills required for healthy emotional development.
Because reliable and predictable co-regulation leads to self-regulation, teens — and young adults — can navigate emotional highs and lows on their own. This skill is important, as indicated in a 2022 Frontiers in Psychiatry editorial, which shared that emotional dysregulation is associated with attention-deficit/hyperactivity disorder, oppositional defiant- and conduct disorders, personality disorders, self-harm, and suicidality.*
To help teens and young adults develop self-regulation skills, Embark outpatient and residential treatment programs provide them with a safe space to co-regulate with caregivers. At Embark Behavioral Health in Berwyn, Pennsylvania, for example, one way therapists provide this safe space is by offering multiple forms of creative art therapies. This experiential therapy practice lets preteens and teens at the outpatient clinic express and manage their emotions through different types of art, including visual art, movement, and music.
"Co-regulation, in general, relies less on verbal communication and instead focuses on sensory-specific characteristics inherent in each expressive art form," said Yun Jung Lee, licensed professional counselor, art psychotherapist, and clinical director of the Berwyn clinic. "For instance, art-based experiences emphasize interaction primarily through tactile, visual, and kinesthetic senses."
To gain a clearer understanding of how using creativity through creative art therapies helps teens and young adults co-regulate with others, we spoke with Lee and Stella, a teenager who completed outpatient therapy for depression, anxiety, and bipolar disorder at the Berwyn clinic.   
How the Clinic Uses Creativity for Co-Regulation
"Teenagers who come to our clinics generally don't know how to regulate themselves," Lee said. "Developmentally speaking, they're very emotionally fragile. For them to practice self-regulation, they need to start from co-regulation."
Lee said some teenagers are so frustrated and dysregulated during group therapy sessions they have trouble processing their emotions and talking about their distress. In response, she's sat with these clients privately and engaged in art activities with them, such as doodling. She's created a safe space by speaking in a calm tone and making eye contact.
"Engaging in the creative process together is a co-regulatory moment," Lee said. "When I see the client is grounded and calmer, they can rejoin the group. And later, when they engage in the same kind of activity and they're not with the therapist, they can remember when they were able to breathe and regulate better. They carry that moment after the session is over so they can regulate without having someone sitting with them."
Art therapy helped Stella, 18, process her emotions.
"I struggle with putting my emotions into words," she said. "So, coming out of a tough individual or family session, it was nice to go to art therapy and put my emotions into a drawing or painting. It helped things seem less scary by being able to visualize my emotions versus just thinking about them. And then it helped me put my emotions into words so I could process them further."
Lee has found that engaging in the creative process gives clients a greater sense of control, making it effective for all types of mental health treatment, including substance use. She noted teens turn to unhealthy coping mechanisms like cutting, drinking, or taking drugs to gain relief from emotional pain. By using art to process and regulate their emotions, they have a healthier way of coping.
"When you think about adolescents in a mental health setting, they don't feel like they have a lot of choices in their lives," Lee said. "They don't feel like they have a lot of control. But art is a very validating activity. Clients are not going to be judged, they have a sense of control in what they're creating, and they're practicing regulation with someone they trust."
Benefits of Art Therapy at Embark
While art activities like drawing, dancing, or songwriting can all provide coping mechanisms for youths, Lee emphasized that art therapy is different from participating in art activities.
"Art therapy needs to be facilitated by therapists who know the psychology and defense mechanisms of the clients, who know how to lead clients to do more analytic work," she said, explaining that art therapists are trained to see the latent content, or the meaning behind the art. "There's going to be some interpretations of the pictorial information, and based on that interpretation, the therapist will ask questions that are therapeutically relevant."
This leads clients to gain better insights about their art and themselves.
"My first paintings and drawings were pretty dark and depressing because I was in such a low place mentally versus going through the program and working on regulating my emotions — you can see things brighten up," Stella said. "My last piece was a painting with a line down the middle, with sunshine and happiness on one side and clouds and rain on the other. And I think I did that to represent that you can have ups and downs, but it doesn't mean your progress isn't going well if you have a bad day."
After completing outpatient therapy, Stella continued using art as a coping mechanism and form of self-expression, this time by taking a ceramics class at her school.
"Ceramics is something I use all the time now as a coping mechanism because it's something I can put all my energy into, something that I love to do," she said. "I think that the sensation, the texture is something that helps a lot of kids with anxiety — the stimulating part of it. So, I do that in my everyday life."
She advised incoming clients to embrace art therapy and view the act of creation as a healthy way to cope with and process difficult emotions.  
"When you're super depressed, nobody wants to go draw a picture," she said. "But if you give it your all and make a piece you really love, you can take it home to serve as a reminder of the beautiful art you can create. And when you make art at Embark, you can carry the meaning of that art out of Embark with you, into the next chapters of your life."
 *This article is for informational purposes only and not to be considered medical advice. If your child is having a mental health emergency, contact the 988 Suicide & Crisis Lifeline for immediate support by calling or texting 988 or chatting online. You can also text HOME to 741741 ─ the Crisis Text Line ─ from anywhere in the country to talk with a trained crisis counselor.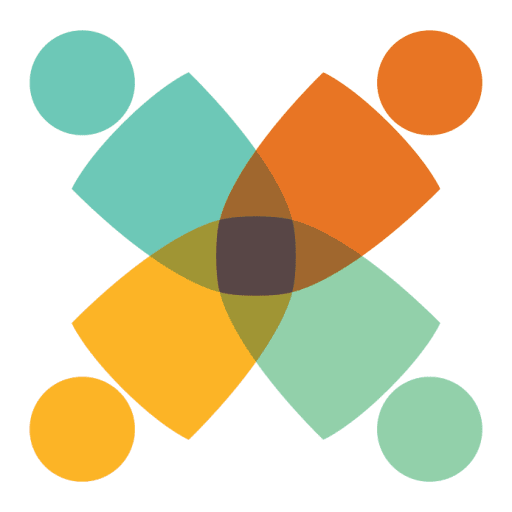 Get your free guide:
6 Tips and Tactics to Help Your Child and Family Thrive Mentally, Socially, and Emotionally