When it comes to helping people more fully experience and integrate their emotions, experiential therapy is invaluable. It goes beyond traditional talk therapy, which focuses on thought processes, to also engage a person's physical, emotional, and relational aspects.
At Embark Behavioral Health, experiential therapy is at the core of the company's therapeutic approach at all of its outpatient and residential programs. By engaging the whole body and all senses, experiential-focused therapy helps clients notice what they're feeling and draw attention to that moment, then connect those feelings to other situations that may interfere with how the client stays present.
"The 'experiential' part of experiential therapy refers to the emotions our clients feel during this treatment approach," said Abby Jones, a licensed marriage and family therapist and director of outpatient clinical services at Embark. "It's important to note that clients experience those emotions within the context of the client-therapist relationship. So, a therapist can guide a youth or young adult in using an experience, such as moving their body, to enhance their willingness to feel — and capacity to process — emotions." 
Embark employs many types of experiential practices to maximize healing and development. For example, sessions could happen at an art studio, in the kitchen, or at a park and include creating art, having tea, or walking outdoors. The setting will depend on the youth or young adult being treated and the program where they're receiving care.
Since each person comes to Embark with different traumas and challenges, not every form of experiential therapy will be the right fit. The therapist will help the client decide which approach will best help them during their journey to healing.
How Does Experiential Therapy Work?
During experiential-focused therapy, the person participating can simply exist as they are and act as they normally would, according to Jones. The therapist's role is to notice what's happening during therapy and increase the youth or young adult's self-awareness about a trauma or situation.
With experiential therapy, young people can move out of dwelling on the past and instead be present in the here and now. While participating in activities they may already enjoy or wish to try, they can start to see their current circumstances from a different perspective.
"Experiential therapy allows us to connect young people to the therapeutic work of disrupting patterns and processing," Jones said, and explained that it functions as an invitation to be present in their bodies so they can notice how they're feeling and then process that with the clinician.
How Experiential Therapy Helped One Client
To illustrate how experiential therapy can help young people, Jones shared her experience working with a client who'd been in therapy for almost 10 years, since he was a little boy.
When Jones began working with him, she found that the client had learned a lot at previous therapy sessions but had a difficult time using the skills he'd been taught. One area he and his parents wanted him to work on was impulse control because he was easily distracted, blurted things out, and would take action without thinking a situation through first, which created a lot of difficulty in relationships.
Instead of sitting in Jones' office, they engaged in more hands-on activities, such as fly fishing. They'd walk down to a river and talk or sometimes just be still and work on mindfulness skills, such as being present and paying attention to their surroundings without making judgments about what was happening around them.
When fly fishing, how you fish is important, such as how you cast the fly rod so that the line goes first, and the fly follows. The process involves a slight pause during the casting motion. Jones and her client began to connect the proper way to cast with how he should approach his relationships: slowing down and pausing before taking action. This approach clicked with him.
Weeks later, she heard him having difficulty regulating his emotions and starting to approach the situation like he had before, only to pull back and pause, much like he had while casting the fly rod.
"He was connecting that experience of casting to how he engages in relationships," Jones said.
Why Should Someone Try Experiential Therapy?
Everyone's healing journey will look different, and people have different strengths and challenges. According to Jones, some may find it more challenging than others to connect with their internal experience. They may be used to overintellectualizing their emotions and are taught to only think and talk about how they feel.
So, when their feelings are overwhelming or distressing, they may use their thought processes to minimize, distract themselves from, or escape the emotional discomfort. Experiential therapy invites them to notice their feelings. And it can help people experience their emotions in a new way.
"The most beneficial thing about experiential therapy is that it's making meaning out of what's happened to us instead of just looking at the symptoms and behaviors," Jones said. "It helps us connect the emotions we feel with how our body reacts to certain situations. As a result, clients can interrupt unhealthy coping patterns with healthier healing activities instead."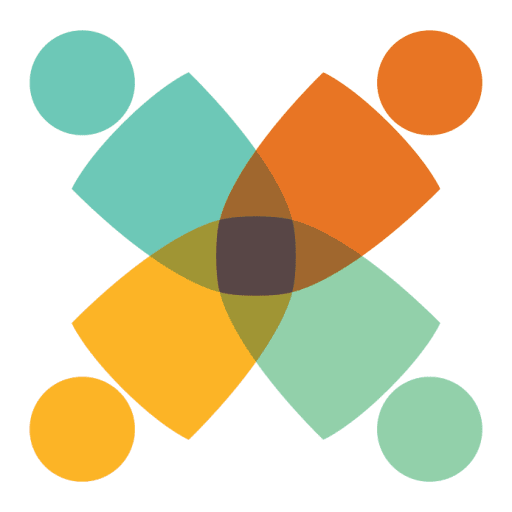 Get your free guide:
6 Tips and Tactics to Help Your Child and Family Thrive Mentally, Socially, and Emotionally