From age 15 through his mid-20s, Emmett Wells struggled with suicidal ideation — thoughts of death and dying by suicide.* He needed psychiatric hospitalizations, intensive outpatient programs (IOPs), medications, and other support services to find peace and healing. That experience is part of the reason he now serves preteens, teens, young adults, and their families at Embark Behavioral Health in Greenwood Village, Colorado.
"I wanted to be part of a company that makes it easy to find effective treatment options for a variety of mental health issues, including suicidal ideation," said Wells, the outpatient clinic's clinical director and a licensed clinical social worker. "I don't want people to struggle like I did to find the right therapist or program."
Addressing suicidal ideation is an important part of the Embark Behavioral Health mission to lead the way in driving teen and young adult anxiety, depression, and suicide from today's all-time highs to all-time lows by 2028. The network of mental health treatment programs for young people and their families is making progress toward that goal. According to the Embark 2022 annual outcomes report, upon admission to a residential treatment center or an outpatient clinic, 52% of clients reported some thoughts or feelings of suicide. At discharge, the average client reported no thoughts of suicide.
Who Suicidal Ideation Affects, and What's Behind It
Suicidal ideation affects some more than others. For example:
Suicidal ideation is more common in female high school students than it is in their male peers. According to a recent Centers for Disease Control and Prevention report, in 2021, 30% of female high school students seriously considered attempting suicide during the past year, compared to 14% of male students.
Suicidal thoughts often occur among those in the LGBTQ+ community. According to a 2023 The Trevor Project survey of more than 28,000 LGBTQ+ young people ages 13-24, 41% seriously considered attempting suicide in the past year. 
When treating suicidal ideation, Embark Chief Clinical Officer Dr. Rob Gent, who has a doctorate in psychology, noted it's important to help young people understand what's behind their suicidal thoughts — and that they won't last forever.
"Suicide is a permanent solution to a temporary problem," he said. "We want to clear the way and alleviate some of the distress and anxiety by treating what's underlying suicidal thoughts."
Underlying issues can include depression, anxiety, or overwhelming stress, with all those issues tying back to a feeling of hopelessness, according to Gent.
How Embark Treats Suicidal Ideation
Young people who need help for suicidal ideation arrive at Embark programs after discharging from a psychiatric hospitalization or because the Embark admissions team helped place them there after assessing them and determining the level of care they need.
Once clients start an Embark program, they work with a treatment team that includes therapists, nurse practitioners, and psychiatric nurse practitioners. To help these young people and their families, the team uses the Embark treatment approach, which provides an evidence-based therapeutic structure to create effective growth, learning, and healing. Multiple types of therapy are used as part of this approach, including:
Attachment-focused therapy, which promotes establishing safe, secure, nurturing relationships that help youths and young adults regulate their emotions.
Dialectical behavior therapy (DBT), which can help young people better cope with stress through skills related to distress tolerance, interpersonal effectiveness, emotion regulation, and mindfulness.
Treatment focuses on stabilization and safety first, with an emphasis on empathy. Once stabilization is achieved, clients learn about thought patterns and processes that affect them and coping skills they can use to help address their suicidal thoughts.
This process can be challenging, as Wells noted clients don't always want to sit with difficult feelings. For example, they may try to avoid therapy sessions. When this happens at the Greenwood Village outpatient clinic, treatment team members ask questions to better understand the situation, which encourages clients to open up.
Integrating the family into treatment
Because the environments clients live in play a significant role in how they feel and their coping abilities, families are integrated into the entire treatment process.
"Treating the entire family is essential because it allows us to address relationship issues that could keep the child from progressing in treatment," Gent said.
Through family therapy sessions, therapists help families talk about the underlying factors behind clients' suicidal ideation, such as mental health issues or traumatic experiences, and how to address them.
Assessing progress during treatment
During treatment, clients complete assessments that measure their anxiety, depression, and suicidal ideation. The goal is to see scores go down. Primary caregivers, usually parents, take assessments that measure how they perceive clients are doing.
To determine if preteens, teens, and young adults are ready for discharge, the Embark treatment team looks for three key milestones:
Suicidal ideation symptoms have gone down. The suicidal thoughts may still come and go, but if they're happening less often and are less intense, the coping skills learned during treatment can help alleviate them when they arise.
There's improvement in all areas of emotional well-being, including a decrease in anxiety and depression scores on assessments.
Parents can help their child regulate their emotions through safe, secure, reliable relationships, a process known as co-regulation.
"Predictability is the secret sauce for us," Gent said while explaining the importance of reliability in co-regulation. "Creating reliable and predictable experiences of co-regulation is essential for reinforcing inherent value, calming dysregulated emotions, and decreasing the despair associated with suicidal thoughts."
Discharging clients from treatment
Prior to discharge, clients work with therapists to create a suicide safety plan. Plans typically include:
Warning signs that indicate a crisis is emerging so clients can take steps to stay safe.
Coping and problem-solving skills.
Names of supportive people who can help.
Reasons to live.
Who to call during emergencies, such as crisis hotlines or local hospitals.
Clients also attend at least one transition session that covers stepping down to a lower level of care, including how to find a therapist and schedule appointments. The treatment team makes sure appointments are set up before discharge.
Families also receive instructions through an aftercare plan, which includes:
Skills clients practiced during their time at Embark.
Psychologists and psychiatrists to contact for post-discharge care.
Worksheets clients completed.
Medication management information, such as prescriptions to be filled and dosage instructions.
Treatment in Action at Greenwood Village
While sharing how the Greenwood Village outpatient clinic has helped clients with suicidal ideation, Wells recalled a client who didn't want to speak to the treatment team. He remembered an activity they'd done where they painted their safe places, a grounding technique used for imagining the sensory input of a place where clients feel safe. Wells recalled every detail of the client's safe place. He sat next to her and told her she didn't need to look at him. She just needed to close her eyes and listen.
As they sat together, Wells described her safe place in detail, and as he did, he noticed her starting to relax. He asked if she felt safe, and she nodded. He then asked if he could bring in her therapist, and she nodded again.
The treatment team monitored the client the rest of the day, asking her to rate her suicidal thoughts on a scale of 0-10, with 10 indicating severe suicidal ideation and zero indicating no suicidal ideation. The number dropped lower and lower, hitting zero before she went home.
"Working with this client to manage and lessen her suicidal ideation allowed me to reflect back on my past struggles," Wells said. "These were the services I needed, and I love being able to be the person I needed when I was younger."
*This article is for informational purposes only and not to be considered medical advice. If your child is having a mental health emergency, contact the 988 Suicide & Crisis Lifeline for immediate support by calling or texting 988 or chatting online. You can also text HOME to 741741 ─ the Crisis Text Line ─ from anywhere in the country to talk with a trained crisis counselor.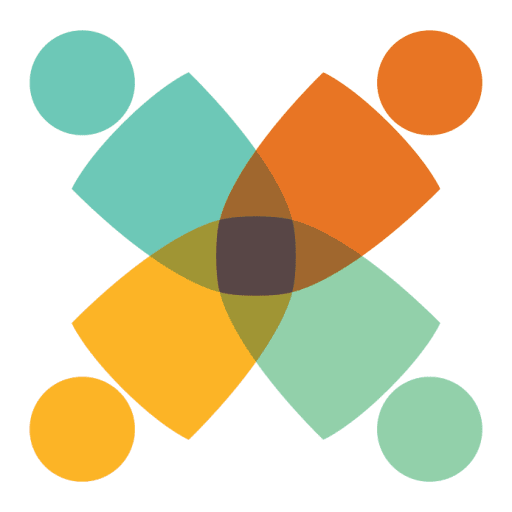 Get your free guide:
6 Tips and Tactics to Help Your Child and Family Thrive Mentally, Socially, and Emotionally