Why Choose Our Short-Term Residential Programs
You want your child — whether they're a preteen or teen — to overcome their mental health challenges and live joyfully, but they need some help to do that. They need a place where they can focus on getting better. Short-term residential treatment can help. 
For over 25 years, Embark Behavioral Health has provided premier mental health services to families like yours across the United States so you can reconnect and find healing. Using proven methods, we offer a wide range of mental health services you can trust, including short-term residential care. We also personalize treatment methods for each individual, because we know everyone has their own personal battle to fight. 
Do you think your child would benefit from one of our short-term inpatient programs? Connect with our team to learn more about our treatment centers, insurance coverage, and options.
Embark at the Poconos sits on 77 acres in the beautiful Pocono mountains. The program offers a warm, homelike atmosphere. The staff of highly trained clinicians, recreational therapists and life coaches provide best in class care to the families they serve.
The Forge is the third program my son has attended and the one that seems to have really gotten him engaged and on a different path. We wanted a program that offered multiple therapy types with group, adventure, individual, etc. and where when mistakes were made they worked through them productively, empathetically and as learning experiences without harsh discipline. My son's individual therapist is incredible and has helped our family learn how to operate better and support each other in co-parenting as we are divorced. The coaches and staff were fantastic and really worked with us as a family to make the best of a difficult situation, and I can even say there were some fun moments along the way. Food, accommodations, visitation policy, etc. all top notch. I am very grateful my son was able to be a part of this program.
I had a wonderful experience at Embark at Flathead valley. The people were accommodating, and very thoughtful. I was there as a client and the people are wonderful, all the staff including but not limited to the clinical staff and life coaches. They were kind and gentle when ever i needed a break. but also pushed me and made me strive to do my best. i came in very angry and depressed and i left as new person. Because of embark i have grown so much, i am now able to do so much more and have a much more open mind
In early of this year I went to Embark at Flathead Valley. Let me tell you how it changed my life and why to choose Embark for you Child.As a teen struggling with mental health was always a given to me. After multiple hospital visits, inpatients, and intense therapy I felt so hopeless. My whole family was affected by my lack of not trying; not trying in school and not trying at life. This caused my family to fall apart. I felt like my life was going to continue being this way forever. Forever painful and never being able to experience normal things. Until Embark.When I was approached with the thought of flying across the USA with all my stuff, living in a completely new space, interacting with people I didn't know, and being in a completely different environment so far away from my family, friends, and cat (this was very important to mention) I was in complete disagreement. I didn't want to do this. But my parents gave me no choice. And i'm so thankful that they had pushed me to do this.The first day at Embark was so unexpected. As I first arrived and interacted with the staff I was so surprised. They were so kind and welcoming. As I met my peers i was nervous but that quickly changed. Every single staff member was absolutely responsible for helping me grow and change for the better. They took care of every single girl there like they were their own child. It was so much fun every single day talking to the kitchen staff in the morning and having breakfast around people who i am glad to call my friends. It felt like a family. It was a safe place to be myself. It was an amazing way to feel comfortable and happy while at the same time being at to better myself.I cannot talk about Embark without mentioning my therapist. I'm not 100% sure if she would like me to say her name. But let me tell you about her. Everyday when I saw her she greeted me with the biggest smile that instantly put me in a good mood. She truly listened to what I had to say, she worked with me and my family assigning us tasks to complete and topics to discuss that completely changed and brought the bond back to my family. She reminded me how loved I was. She is hands down the sweetest person you will ever met. I am forever greatful for her and everything she helped me do to change me and my families life.In all, I want to thank every single staff member who was responsible for making me who I am today; happy and enjoying life. When i was leaving it felt like leaving my family. Thank you to everyone at Embark at Flathead Valley. I will forever be so grateful for the experience. I will never forget anyone there. So if you ask, "why Embark" that's why.
My own experience at Embark at Flathead Valley was a very positive it help me a lot with suicidal ideation, self-harm, and a lot other negative habits. ive been to a lot of other programs and nothing compares to Embark at Flathead Valley.something that has been different from other programs is it is not a hospital setting and you get a lot more freedom. The therapist and Life Coaches are very helpful to talk to when your in a crisis.
As a parent, when your child is in crisis you feel completely helpless. You don't know what to do. You listen to countless nurses, doctors, and phycologists and try to find the perfect fit to keep your baby safe. And all the meanwhile having sleepless nights thinking that something horrible might happen. Before going to Embark we had been in and out of hospitals, and partial programs six times. We knew that we needed something different if we were going to be able to keep our child safe.We were presented a whole bunch of places in New York all the way to California. We researched and researched and then we came across Embark.We picked Embark because it was different than everything else we were seeing. They not only have group and individual therapeutic sessions, but they have wilderness therapy, art therapy, EMDR, and other modalities that create healing as a whole. Not to mention the Therapists and Life Coaches are absolutely amazing and knowledgeable.My child is sensitive and shy and the "hospital-like environment" was making things worse. As a parent and having one foot in the therapeutic world I knew that she needed something different and exceptional. And unfortunately, treatment in this capacity has not changed since they first started.Until now!Embark has helped us in so many ways. First in being able to finally breathe knowing that our child would be well taken care of in a Nourishing and Loving environment. That they respect our child and treat her as an individual instead of a number that they need to get out so that they can make room for someone else.I can't stress enough how INCREDIBLE AND LIFE-CHANGING EMBARK is; especially since we were in and out of hospitals and partials 6 times before arriving at Embark.Thank you for all you've done and continue to do for our child. She is a whole new person eager and looking forward to the future because of this Tremendous place!
We could not recommend this place any more highly. The level of professionalism and organization is impeccable and the staff is warm, welcoming, and supportive. They provided top notch support and therapy to our teen and to us as parents as well. Four weeks out and things continue in a positive direction, thanks to Josh Nordean and the rest of the staff there.Their therapeutic model is superb and provides a level of consistency across and between staff and also gives us a guide for our interactions at home. And the mix of group, individual work AND outdoor activities is a highly effective way to engage young men who struggle with so many things.Food was apparently excellent, with the cook even preparing our teen's favorites on request (empanadas - thank you!). Our teen still drools thinking of the meals there.THANK YOU!
Michael S.
18:25 24 Jul 22
Embark at Hobble Creek transformed my daughter and I can't thank them enough for the level of care, tools, and support that they gave her and our family. Cameron is an exceptional therapist and helped our family in profound ways. I highly recommend this place for parents looking for a safe place to send their teenager.
Our experience with the team at Embark at Hobble Creek has been truly amazing. Our daughter voluntarily entered the program knowing she needed what Hobble Creek offered to provide. While expectations were high, we were all blown away. From the first family meeting to her graduation ceremony, the entire team at HC provided professional, caring, and personalized support. I cannot say enough about Cameron. He met our daughter where she was at and helped her recognize what work she needed to do to reach her goals. Her personal growth while at HC (as well as our growth as her parents) can not be overstated. We are very grateful to the entire HC team (Cameron, Kim, Laura, Carsen, Judi, and Katie…just to name a few of the staff members my daughter will miss!) and we highly recommended this program.
Hobble Creek is nothing short of a miracle. Cameron is so wonderful, and helped my daughter Rhianna sort through so so so very much. Brooke was so warm and caring, as were Katie and Nicki. My daughter came home about a month ago, and I still feel like I have a brand new kid who is back to her old self again. Hobble Creek taught her more than coping skills and calming habits--she learned how to renew her joy and find purpose amidst the maddening world. I will be eternally grateful to Hobble Creek for all and sundry.
Jacinda T.
23:32 27 Jun 22
We very much felt welcome and admittance went well. The team took the time to introduce themselves to us and learn our daughters name correctly!Hobble Creek team worked well with our insurance too. Our daughters therapist was very well trained, replied the same day, knew about R.A.D. and childhood trauma. He was also EMDR trained.Life coaches were present on off hours.The home was very well maintained.Our daughter participated jn nature therapy, Equine therapy and even had several fun outings.Hobble Creek offered a good structure/schedule.We had the to choose thwir education curriculum or our homeschool. Very structured requirements for kida advancing through phases. Compared to other residential homes where our daughter moved too fast.Only downsides were the Psych/nurse was hard to get a hold of (never talked to doctor) and wanted to add medications instead of remove unnecessary ones.Unfortunately insurance cut our daughters stay short (but no fault of Hobble Creek, which tried to convince insurance for more time).
Melissa V.
22:48 10 Jun 22
My daughter had a truly transformational stay at Embark at Flathead Valley. The therapeutic team was absolutely first rate—smart, insightful and empathetic; the entire staff—from the kitchen to the barn and the gym—was loving and supportive; the physical setting is beautiful, serene and healing. Sending a child to a residential facility is a huge decision and requires a great deal of trust. David Chiarito, the Executive Director, understands the gravity of the decision and takes the responsibility seriously. He could not have been more patient and accommodating to this very anxious parent. I am grateful to David and the entire team and cannot recommend Embark at Flathead Valley any more highly.
We sent our son to Embark at The Forge and were sure from the beginning to the end that it was the right choice and quite frankly the best choice we could've made. We scoured the internet and talked with providers for/about any short term residential places. We often stopped our search at reviews, finding bad reviews to other places that contradicted their websites.The Forge is what it says it is and its awesome!I didn't worry with him there because I knew he was receiving such extraordinary care! I would recommend The Forge to everyone!The staff is committed to caring. Experienced and well equipped to work with adolescents,they create an atmosphere of dynamic inclusion amongst the kids, making their time away from home more like a summer camp experience than a mental health intensive. Their care is intentional and appropriately intense, however, including effective daily group therapy, regular basketball fun, opportunities to take it all out on the punching bags, hikes in the beautiful environs and times of respite in the bamboo forest. Our son wasn't even that into sports or outdoor experiences before his time in TN! But he embraced those things at The Forge through the positive influence of the staff and the through the comraderie of his fellow residents.He struggled quite a bit while there as his symptoms continued and sometimes worsened. The medical and psychiatry staff exhibited genuine concern and compassion. I felt like they loved him as their own. They worked with him carefully on medication adjustments and listened to him. His counselor and other staff stayed by him, sat with him, engaged gently and encouragingly, accepting him most on his toughest days.And when we went to pick him up after our insurance ran it's course, he sat with us, the staff and the other boys for a ceremony in which everyone shared their encouragement for him and what positive things they saw in him.I saw that he had actually found a space in which he could experience what it felt like to thrive. I felt like I had my son back, out of the shadow of the sickness under which he'd been suffering for so long.Home now for almost four months he is doing much much better than when he entered The Forge experience. He continues to mine his lessons there and to apply the mantras and themes he learned. It definitely left a lasting, positive impression on him and we are so very very thankful!Thank you everyone: Kristen, Mike, Abby, Josh, Andrew, Natalie, Stue, Cassandra and the myriad of other staff! You have helped to make a huge difference and have changed our son's life! We are forever indebted to you!!!
Johanna C.
23:00 21 May 22
This place was absolutely life-changing for my daughter. The staff care like these kids are their very own. From the therapists, life coaches to the kitchen staff - everyone shows up every day to help these troubled teens learn a better way. I am blown away at how truly committed the staff is and the results speak for themselves!
I had the pleasure of touring the Forge and the campus is beautiful. Meeting with the staff showed me how passionate they are to help the adolescents.
There really isn't enough ways to say thank you to this amazing facility and it's staff.My daughter had experienced severe trauma and was struggling for a long time with PTSD, amongst other things. Her therapist Cameron was AMAZING. Not only with helping her, but also helping our family. Family therapy sessions were helpful and the parent trainings were not only informational but also a support for my husband and myself. It is a very difficult time and knowing you have other people who can relate to you and support you was amazing!! But Embark doesn't start and stop at the facility. They continue to offer support to the girls as well as the parents even after your child graduates.If I could change one thing it would be with the psychiatrist. It's not that she wasn't helpful it was more that she didn't fit the Embark mold. The employees at Embark were instrumental in our day to day life while our daughter was in their facility. We had multiple calls from staff members each week providing status updates on our daughter and with the Psychiatrist we had to ask for a meeting.This was a very difficult decision for us to send our daughter to a residential facility.If you are looking for an amazing place that will treat your child like you would, THIS IS IT!!Do not hesitate, Hobble Creek is an amazing facility !
I highly recommend Embark at the Poconos based on the excellent experience our daughter had there this fall. First, we wanted her to be safe and Embark is very serious about safety, starting by watching her 24/7 when she first arrived. We also were pleased with the way they treated all aspects of her health; emotional, mental, and physical. They helped us evaluate her medications and they have an excellent nurse on staff who was very responsive to our daughters' needs and our questions. She was able to continue her schoolwork while at Embark with support from an experienced full-time teacher. Finally, her therapist was tremendous. She dug deep into our daughter's thoughts and feelings and truly helped her develop the coping skills she needs going forward. We also worked as a family to determine how we could better support our daughter's emotional well-being and we signed a expectations and consequences contract to help all of us. She will most likely struggle with her emotional health throughout her life but the team at Embark gave her many of the tools she will need to live a better life. Thank you Embark!!
After many hours of research and phone calls to behavioral centers across the United States, my wife and I kept coming back to the first center we contacted, Embark at Hobble Creek. Embark offered everything we were looking for as we sought out care for our teenage daughter who was struggling with mental health issues: a secluded environment, a small center for girls with a high counselor to patient ratio, intensive individual and family counseling, a holistic approach, a psychiatrist who assists with medication management, and the ability for our daughter to continue her schoolwork while she was away. From the first to the final step, we were continually impressed with the professionalism, competency, and care displayed by the staff. Our daughter flourished during her time at Embark and came home equipped with the tools and skills needed to combat her depression and anxiety. We are so grateful for the compassionate, knowledgeable, and professional staff at Hobble Creek, and we highly recommend Embark at Hobble Creek.
My daughter was in residential treatment at Embark at the Poconos for 8 weeks this fall. During that time we were very impressed with the program and the people we worked with. Katie was a wonderful therapist and worked hard with our daughter but was also very available to us. Because we live in Georgia, we were limited in our ability to visit but they did a great job to serve us with virtual family sessions, after hours phone calls, quick text message communication, and intentionality toward our involvement and input in the treatment process. Additionally, they did a great job to work with our insurance so that we could maximize the benefits of residential treatment. Overall, it was a very positive experience for us and our daughter.
Embark at Hobble Creek was outstanding for my daughter who recently graduated from the program. The staff, from top to bottom, was great in how they were able to connect with my daughter in ways that no one else could! They kept us in the loop daily and we were involved with everything they offered. The location is perfect for the girls to be able to progress and relax at the same time. These programs are few and far between, so we were extremely happy to find Embark and to see the the positive impact it has made on our daughter and family.
Michael M.
23:58 26 Oct 21
After many months of hospitalizations and programs, we finally found success at Embark in the Poconos. Their individualized approach to my daughters mental health issues is what she really needed for that "breakthrough moment" to start to get better. I can't say enough about her therapist Emily. She was absolutely wonderful and we will never forget her impact on our lives. She and the entire staff, helped my daughter and I through the hardest time of our lives.
Barbara B.
20:52 21 Oct 21
We had a great experience here. After going to several RTC's, where it just wasn't working out, we found Embark on the East Coast. Our kid excelled and blossomed with Katie and the kind hearted and engaged staff. It's got a beautiful piece of land it sits on, and it's close to Philly and NYC. Our kid is finally coming home and they are in a good place and happy. Thanks Embark Poconos!
My wife and I found The Forge when we were searching for a short-term residential facility for our teenage son. I cannot say enough wonderful things about their entire staff! Due to multiple circumstances (mainly due to the specific care our son needed) we ended up placing him in a different facility in another state. They are caring and passionate about providing the RIGHT care for the young men in their care. They have a beautiful, welcoming campus that is a site to behold. I would not hesitate for a second to entrust any of my family members in their care.
I don't think I can thank the people at the Forge School enough for all that they have done for our son. We have struggled for years to find an organization and people who truly loved what they did and put together such a good program. When we arrived from out of state to drop off our son, it felt like being greeted by family, Forge staff members were outside and there to welcome us. I was very nervous about leaving my only son in TN, but after meeting everyone there that day, I knew we had made the right decision. Our son suffered from trauma in his earlier life, yet it was never fully addressed. The Forge School used advanced therapies such as brain spotting that were life changing for our son. The staff there were always kind and responsive. We had regular family therapy and always were given detailed updates on how our son was doing. Upon our son returning home things have been significantly better. The outbursts have all but stopped and he is much more responsible, respectful and has much better self-esteem. Their psychiatrist is one of the best! She was able to adjust his medications, so that they worked to help him, both at school and at home. I found it incredibly difficult to find a place to help our son. He needed help emotionally and so many places seemed to focus on rehabilitation which was not an issue with our son. He's happy now and so are we, that's all we've ever wanted! Thank you to everyone at The Forge School, we will be forever grateful for all that you have done for our son!
Our experience at The Forge School was above and beyond anything we expected. They have created a safe, caring environment for young men to grow through compassion, empathy, and firm boundaries. Communication was always on point. We never felt uninformed. The staff is absolutely phenomenal. It was clear to us that they truly care about every young man there. Counseling and family therapy using the CASA Model taught us as much as it taught our son. I could go on for hours... Bottom line, I would recommend anyone I know, and any family member who is at a crossroads with their teenage boy to not hesitate for one second, and send their struggling young man to The Forge School.
I just want to say that Embark at the Poconos is a wonderful facility. When it comes to your child struggling with mental health you can drive yourself nuts trying to figure it all out. As any level headed parent should be we were nervous about sending our daughter away. When we arrived we felt very welcome and safe. We were involved in the check in process and met with the staff. Of course, leaving was hard but the staff was in contact with us frequently and we were able to rest easy. Our daughter felt safe and at home there. She had a really great experience. I highly recommend Embark at the Poconos for parents who just don't know where to turn. They will work with your insurance to help you out.
We had a very positive experience at Embark Poconos. Our daughter was there for almost two months and we live about 3 1/2 hours away. Prior to Embark, she was at an inpatient hospital in our state for five weeks but we were not allowed to visit because of Covid. This was very difficult on us. But Embark was very different. They were welcoming and nurturing. We were able to see her almost every weekend. I can't say enough about the treatment team and staff - from the life coaches, nurses, director and therapist. I felt very confident in their ability to provide her with a safe environment. If you are in the northeast and are looking for residential treatment, I would highly recommend Embark to you. Making the decision to put your child in a RTC is very gut wrenching and difficult. It brings peace of mind knowing she's in a safe place with people that care about her.
Charles Chiodo J.
23:04 05 Aug 21
The Forge School has all the elements to bring healing and restoration to young men in need. The leadership of Joe Barnard is what brings all of the elements together. I got to know Joe during his selfless service to our country while he was stationed at Moody Air Force Base. He has the character, passion, and determination to lead young men at the Forge School to become productive and contributing members of society. I could not recommend the Forge School more highly for families that are needing a place for a young man whose path needs realignment.Ryan M. Hogan, M. Ed.Director of AdmissionsValdosta State University
Behavioral Health Services You Can Trust
We Are Accredited

Our programs are accredited by The Joint Commission. Embark is one of the first behavioral health organizations to undergo the commission's rigorous accreditation process. The accreditation demonstrates our commitment to providing your child safe, high-quality care.

We Focus On Outcomes

Our programs are outcomes driven and evidence based. This approach ensures we provide your child with proven treatments that work, such as dialectical behavior therapy and trauma-focused cognitive behavioral therapy.

Our Caring, Licensed Professionals Get To the Heart of the Matter

We focus on the underlying root of your child's emotional and relational issues. The goal of therapy is not symptom reduction but healthy outcomes, which are often correlated with health and healing.

Our Therapeutic Educational Consultants Can Help Guide Your Child's Healing Journey

We Have Rigorous Standards of Treatment

Embark's standards of treatment are transparent and family centered. We work with families, community service providers, and oversight agencies to ensure services are administered with compassion and skill. 

Our Therapeutic Framework Focuses On Healing and Strengthening Your Child

The CASA Developmental Framework is designed to heal and strengthen the functional, mental, and physical health of teenagers, young adults, and their families by creating joy. Joy is created when reliable caregivers such as parents and therapists provide children with commitment, acceptance, security, and attunement (empathy in action).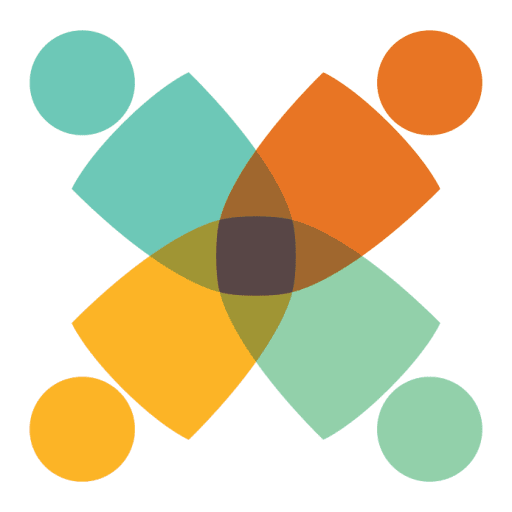 What Types of Therapies do STR Treatments Offer?
Day in the Life of a Short-Term Residential Therapist
The 3 Benefits of Short-Term Residential Treatment
A stay at a short-term mental health facility could be just what your child needs to improve their mental health. Here are three benefits of short-term programs:
1. Significant first step
Short-term residential treatment is a significant step in your child's mental health journey.
A short-term residential program is an excellent option if your child needs a higher level of care than outpatient therapy. Short-term programs can help them overcome mental health challenges and reach their full potential.
2. Affordable
Short-term residential treatment programs are frequently covered by insurance.
Short-term residential programs are shorter in duration than long-term residential care, making them more affordable while still giving a high level of intense care. These programs are frequently reimbursed by insurance.
3. Effective
Short-term residential treatment requires less of a time commitment than long-term residential care but is still effective.
Short-term programs have a length of stay between 30 and 90 days. During this time, your child participates in robust therapy sessions and has access to psychiatric services. They also receive an aftercare program that will help them build a solid foundation for a life of healing.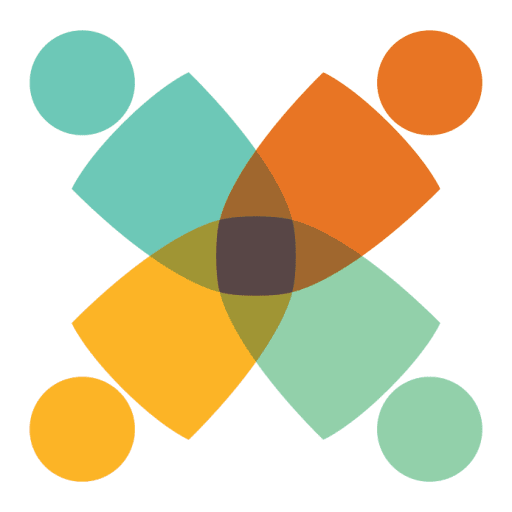 Embark Behavioral Health's Short-Term Residential Programs
We offer dedicated, premier short-term residential treatment programs that serve families like yours nationally. Learn about each one to find one that fits your needs.