When Nora began the intensive outpatient program (IOP) at Embark Behavioral Health in Cabin John, Maryland, she was no stranger to mental health treatment. She'd been in therapy since age 9 and had recently moved through multiple levels of care.
At age 18, not long before arriving at the Embark outpatient treatment center, Nora had attended a non-Embark partial hospitalization program, or PHP, for suicidal ideation, severe depression, and anxiety. A week later, she went to the psychiatric ward at a local hospital. After that, she returned to the PHP before moving over to the Embark IOP, which she completed five months later.
At first, Nora said, she was nervous the Embark program wouldn't work for her, in part because she had not felt comfortable at the previous program. For example, she'd been reluctant to open up to her therapist and psychiatrist when different types of therapy, coping skills, or medications didn't seem like the best fit. But Embark in Cabin John quickly became an integral part of her healing process.
Learning To Open Up
Nora said when she was at the non-Embark PHP, she didn't open up as much as she needed to during group therapy. She was with teens as young as age 13 and felt protective of those younger than her. She thought she had to keep up a façade of someone who had herself together and focused more on helping others than asking for help for herself. As a result, Nora said, she didn't speak up about what wasn't working for her throughout her time at the PHP.
When she arrived at Embark, Nora was scared she'd fall back into that habit of not speaking up enough, preventing her from experiencing growth and healing. However, she said she learned that she had to be open with the treatment team so they could help her. She also found that hearing her peers' stories helped her feel comfortable enough to share her own and how she was feeling.
Embracing the Program
While at Embark in Cabin John, Nora enjoyed activities such as trying foods blindfolded and describing them without using judgment words. She also appreciated trauma-focused cognitive behavioral therapy, which gave her a safe space to explore her feelings and understand how trauma works. After those heavy conversations, Nora said she'd color, watch a video, or listen to music so she wouldn't go home still feeling the stress from discussing intense topics.
What stood out the most for Nora about Embark in Cabin John was the way therapists communicated and interacted with clients. She recalled that therapists were consistent with boundaries to create a safe place for clients — and parents — to open up. They made themselves vulnerable, she said, and shared their lives and experiences without overstepping boundaries.
The Importance of Family Involvement
According to Terra Tuono-Shell, the clinical director at Embark Behavioral Health in Cabin John, another key part of treatment is that all levels of outpatient care require family therapy. At the IOP level, that therapy happens on a biweekly basis.
Communication is also critical to the healing process. The Embark staff sends families weekly emails to inform them about upcoming family events and program updates. Each email includes brief videos that help teach parents the same skills their child is learning in group therapy, along with an overview of the activities the group completed that week.
Parents also receive brief parent coaching over the phone, and they can attend a biweekly virtual parent support group.
"We take a family systems approach to treating each teen or young adult," Tuono-Shell said. "The program is designed to help these young people, as well as their families, thrive."
Moving Toward Long-Lasting Change
Nora's journey of healing at Embark included not only learning how to open up and share but also that she needed to put in the effort to learn and practice the skills taught in treatment so she could get the most out of the program.
Thanks to the care she received at Embark in Cabin John, from individual, family, and group therapy to much-needed medication changes, Nora no longer has suicidal ideation and has tools and skills she can use when she needs them. Her favorite skill is TIPP, a distress tolerance skill that stands for temperature, intense exercise, paced breathing, and progressive muscle relaxation. By exposing herself to a temperature change, such as cold water on her face, followed by brief exercise, square breathing, and muscle relaxation, she can ground herself when she's feeling overly stressed.
Nora said she and those around her have noticed she's like a new person, and she now has more confidence and can get tasks done on time.
Her experience at school has also changed, as she's now comfortable using her 504 plan when she needs extra support. 504 plans give students with physical disabilities or mental health challenges special accommodations at school to help them succeed, such as reduced homework assignments and quiet testing environments.
"Now, I feel like I'm allowed to take up space by doing things like voicing my opinion and asking for what I need, and Embark helped me a lot with that because I had to take up space in order to get treatment," Nora said. "I would definitely recommend Embark in Cabin John to any teenager who needs help, as it was a life-changing experience."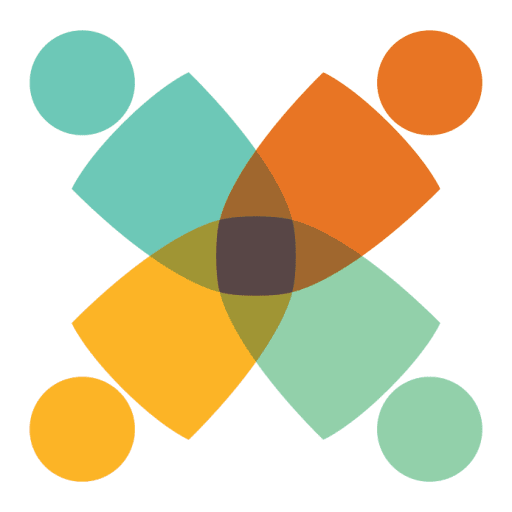 Get your free guide:
6 Tips and Tactics to Help Your Child and Family Thrive Mentally, Socially, and Emotionally