When a parent decides to place their child in residential care, it can be for a number of reasons. For Richard, it was because he realized he could no longer keep his then 9-year-old adopted son Victor safe at home. The family's behavioral health and recovery services team recommended moving Victor to a treatment facility.
The family then experienced multiple treatment centers, including residential treatment and wilderness therapy programs, as therapists had difficulty addressing Victor's symptoms of reactive attachment disorder. The disorder makes it hard for young people to bond with significant people in their lives, and Victor's symptoms included angry outbursts and tantrums. Unfortunately, Richard said, the advice the family received from therapists at those facilities did not help his son's situation and instead made it far worse.
Eventually, the family was told their son could not be helped, could never live at home, and was even a sociopath, which turned out to be an incorrect diagnosis. With little hope left, and with Victor now 11, Richard called Calo Programs, an Embark Behavioral Health residential treatment center in Lake Ozark, Missouri. It provided just what Victor needed.
A New Beginning at Calo Programs
"From the day we got there — I will never forget — they had a therapy dog waiting for him," Richard said, referring to Calo's animal-assisted therapy program. "They had a staff member waiting, and it was so welcoming, open, and nonrestrictive."
Richard recalled that Calo took a different approach to treating his son and better understood what he needed. At first, he was skeptical when his son's therapist told him about attunement — also known as empathy in action — and meeting kids where they are, but that changed once he saw Victor making progress.
Richard also began practicing attunement himself. He learned he had to accept his son where he was at, every time Victor came to him, so that he could connect with Victor, understand what he was experiencing, and help him feel safe.
Victor began demonstrating an increased ability to regulate his emotions. For example, although he'd still get angry, the neurotherapy he participated in at Calo — a drug-free treatment that looks at a person's brainwaves and uses that data to help improve brain function — helped him keep that anger under control.
Months later, the progress spoke for itself. Victor's tantrums stopped being violent, and he could better regulate his emotions.
"That's when long term, we started seeing the difference," Richard said. "I think for me, that's more maturity and emotional self-regulation that all of us kind of had to learn at that age."
The Importance of Family Involvement in the Healing Process
The focus of Calo Programs is to reunite families, heal relationships, and provide parents with the information and skills they need to develop trusting, safe relationships with their children. The Calo team does this by highly involving families in the treatment process.
According to Chris Austin, executive clinical director at Calo Programs, family therapy happens on a consistent basis, along with family events and seminars and two retreats where clients and their parents work together on experiential therapy, which involves incorporating therapy into experience-based, hands-on activities.
"Change is necessary on the part of both the parents and child when it comes to attaining growth and healing in their relationship," Austin said. "That's why a focus on the family is such an important component of treatment at Calo."
Thanks to that family-centered approach, Victor's family received valuable treatment before he came home, providing him with a foundation for success after completing his 14-month stay at the residential program.
The Calo treatment team also involves families by updating parents on their child every week to start, then every two weeks. The team provides information about progress as well as concerns and struggles and opens the door of communication for anything nonclinical the parent may want to know. Nonclinical topics could include a client's academic progress, as the program offers classroom instruction led by Missouri-certified teachers.
"The communication parents receive about the progress of their child is important because by the time they get to us, they've usually had several types of treatment that haven't been successful," Austin said. "It's helpful for them to hear progress has been made."
3 Key Ways Calo Differed From Other Programs
According to Richard, when it came to Victor's path to healing, there were three key differences between Calo and other residential treatment facilities his family tried or considered.
Calo welcomes youths who have reactive attachment disorder. Richard found some programs won't admit clients who have this condition.
The Calo team knows how to best treat reactive attachment disorder through an attachment-based approach called the CASA Developmental Framework. Calo uses CASA to focus on the experiences of commitment, acceptance, security, and attunement (putting empathy in action) between safe adult caregivers and children. By focusing on the client's relationships with their parents as well as Calo therapists, life coaches, and golden retrievers, the program promotes connection, trust, and empathy.
Calo's neurotherapy treatment, in conjunction with CASA, changed how Victor's brain was wired so he could be receptive to therapy. Richard said this allowed the relationship-based treatment approach to make lasting changes.
How Calo Transformed Richard's Family
Thanks to his family's dedication to finding the right treatment program and the Calo team's expertise and empathetic approach, Victor has made great progress in his mental health and ability to navigate daily life.
"We have good days and bad, and we still have our challenges," Richard said. "The magnitude of the issues are different."
Now, when Victor struggles with depression and anxiety, he seeks out help, and the family has a solid foundation to work through whatever they encounter.
Overall, the family had a transformative experience at Calo that not only helped Victor but also changed the way they interact with each other. Richard especially appreciates the change it made in his relationship with his son. Victor enjoys spending time with him, whether running errands or at home.
"You want a healthy, close relationship with your kids," he said. "You don't want them to fear you. You want them to love and respect you and do what you need because of that."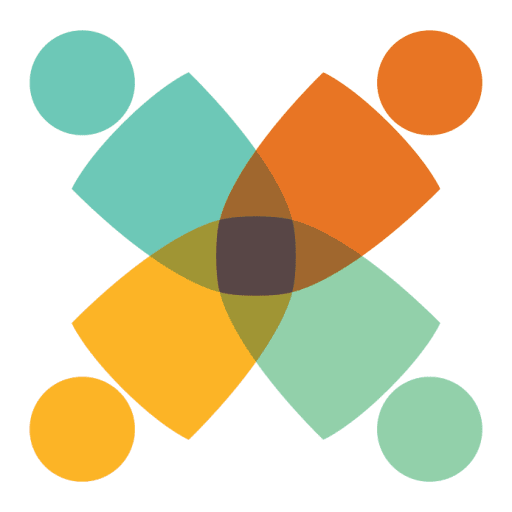 Get your free guide:
6 Tips and Tactics to Help Your Child and Family Thrive Mentally, Socially, and Emotionally