At Deschutes Wilderness Therapy, therapist Xela Goodman has developed a distinctive approach to her practice: relentless compassion, a technique that involves showing up compassionately but persistently for her clients so she can best help them heal. Because the young people the licensed clinical social worker treats are emotionally injured, they can be in a great deal of pain, so as she gently pushes them to engage in the therapeutic process, she also continually communicates to them that they matter.
It's an important approach for Goodman to take at Deschutes, a nationally recognized outdoor behavioral health care and trauma-informed wilderness therapy program in central Oregon. The program provides intensive mental health treatment to teens and young adults for serious conditions including anxiety, depression, bullying, mood regulation, and social anxiety.
The Start of Relentless Compassion
Goodman first coined the term relentless compassion when one of her colleagues told her about having difficulty connecting with a client and getting that adolescent female to feel her emotions. During their conversation, Goodman explained the approach she takes in her work, referring to it as relentless compassion, a philosophy that positively impacts the clients and families she works with daily. 
"For me, it's about continuing to show up, no matter what," she said. "No matter what's happening, no matter how hard or scary or tiring or frustrating whatever is going on is, you've just got to keep showing up."
When it comes to how she interacts with the young people she works with, Goodman pays laser-focused attention to what's happening during their time together.
"I'm listening to what they're saying, what they're not saying, how they're saying it, how they're not saying it," she said. "I pick up on lots of things that I don't think they themselves know that they're communicating, which gives me information that helps me know how to best move forward in treatment. It's just really about paying attention and showing up again and again. And again. And again."
How Goodman's Approach Helped One Family Heal
Two of the many people Goodman has helped by using relentless compassion are Kris, a Deschutes alumnus, and their dad, Josh. Kris, who uses the pronoun "they," began their journey at the wilderness therapy program in early 2022, just before their 16th birthday. They graduated after a three-month stay. 
Before wilderness therapy, Kris struggled with severe depression, anxiety, and an eating disorder. The challenges the teen faced felt insurmountable and severely affected their relationships, schoolwork, and daily life. 
In the months leading up to going to Deschutes, Kris said, "I was just stuck in a loop of doing two things. I would watch YouTube and sleep because I didn't have the energy for anything else. So, I wasn't eating. I was lethargic."
It was heartbreaking for their dad, Josh, and he knew something had to change. Deschutes and Goodman turned out to be just what Kris needed. 
In fact, it wasn't until the teen worked with Goodman that they were diagnosed with autism and complex post-traumatic stress disorder, or C-PTSD, which occurs when an individual experiences symptoms of post-traumatic stress disorder along with other symptoms such as nightmares, flashbacks, emotional distrust, and avoiding social situations. Getting these diagnoses was key to the healing process.
Kris had their initial therapy session with Goodman on their first day at Deschutes and immediately connected with the therapist. 
"The biggest thing is that I felt heard," they said. "I felt like she was actually taking everything I was telling her in. She didn't have to agree with me, but the fact that she was trying to understand my point of view, the fact that she would listen to me … I could see it in her face. I could see in her body language that she was intent on what I was saying, even when I was screaming at her." 
Kris also appreciated that when they had difficulty expressing their thoughts during therapy sessions, Goodman tried to understand how the teen was feeling by filling in what she thought might be the right words. 
"To me, that shows that she was actively listening," Kris said. "It wasn't my process alone."
They worked together, side by side, to tackle the teen's challenges.
"I just felt less blind and alone," Kris said. "I felt like I had a guide."
The importance of family involvement in the healing process
One of the most important aspects of healing at Deschutes and in Goodman's approach is building stronger relationships between clients and their families. 
"A lot of times, when kids get here, they've been in the identified patient seat," Goodman said. "They think that something's wrong with them. If only they would just do X, Y, and Z, they'd get better. But the number one thing that will support better outcomes is if the whole family is involved in therapy."
Kris recalled that family therapy sessions could be emotionally difficult, sometimes lasting only 30 minutes because they were just too hard. Other times, they lasted for two hours as Goodman helped everyone communicate with each other about what they'd shared with her in separate sessions.
Goodman's approach of relentless compassion also calls for accountability, not only for the client but also for their parent. For Josh, accountability included attending family sessions and completing assignments each week, such as listening to audiobooks, journaling, and writing letters to Kris.
"There was a lot of stuff that went on here at home to realize my part in Kris' struggles at that time and how I had to grow and change to reach them," he said.
Finding Light at The End of the Tunnel
Thanks to Goodman's approach to healing through relentless compassion and how wilderness therapy connected them to nature throughout the therapeutic process, Kris has made great strides with their mental health. 
They're now back at home with their family, have reconnected with friends, and are working toward getting their driver's license, completing high school, and studying abroad in Australia for college. 
"I'd say I'm in a lot, lot healthier place," Kris said. "I can communicate my feelings. I feel like there's not something trapped inside of me that I have to avoid at all costs. I can enjoy quiet time. I don't need constant noise around me anymore. It's just nice."
Josh is excited to have his teen home and to have an open line of communication with them. 
"Kris has learned a lot about themselves, and they're able to share it too, which is neat — about what they want out of life," Josh said. "I hadn't heard that for a while."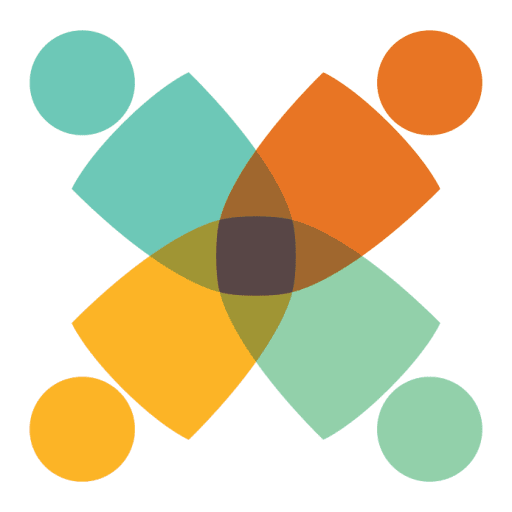 Get your free guide:
6 Tips and Tactics to Help Your Child and Family Thrive Mentally, Socially, and Emotionally