Youth-Specialized Mental Health Provider Sees Significant Increase in Demand for Services
CHANDLER, Ariz. — Feb. 9, 2023 — Embark Behavioral Health, a leading network of mental health treatment programs for youths and their families, announced today the company's outlook for 2023 and a recap of last year's milestones. Embark has increased its support for families during a time when the number of young people experiencing at least one major or severe depressive episode or substance use disorder in the past year increased by 14.8% year over year, according to reporting by Mental Health America.   
In 2022, with the goal of making exceptional treatment more accessible, Embark served nearly 1,500 families, with the vast majority accessing their insurance to use the company's services, and opened three new outpatient clinic locations in Rockville, Maryland; Ashburn, Virginia; and Atlanta, Georgia. Embark also opened four new short-term residential locations in San Martin, California; Bend, Oregon; Marion, Montana; and Independence, Missouri.
The company will continue offering expanded services to teens and young adults. Embark has 27 programs in 15 states across the U.S. and plans to open additional short-term residential treatment programs and outpatient clinics as well as virtual intensive outpatient programs (IOPs) across the country in 2023.
"2022 was a year of transformation and impact for Embark. We opened new programs, expanded our services, and partnered with great like-minded payors to set new standards and create more access," said Alex Stavros, CEO of Embark Behavioral Health. "Beginning to see the other side of life after the pandemic, we know there is a need for our services now more than ever. Our team, which has only increased in caliber and heart, is poised to increase the number of families we serve by more than 1,000 in the coming year."
The Teen Mental Health Crisis
The mental health crisis continues to be a major cause for concern in the U.S. for both teens and young adults. To best help these young people, care should be provided in the least restrictive setting possible and, if it's safe, at home and in the community, according to new guidelines from the U.S. Department of Health and Human Services, through the Substance Abuse and Mental Health Services Administration (SAMHSA). Embark has long taken this approach through its robust continuum of care, which offers different levels of service and programming based on an individual's changing needs.
The continuum Embark offers is used to step up or step down services and treatment intensity depending on the client's needs. Stepping up means moving to a more restrictive and intensive service level, such as going from a therapeutic day treatment program, also known as a partial hospitalization program (PHP), to a residential treatment center (RTC). Stepping down means moving toward a less restrictive environment, such as going from a day treatment program to an IOP.
To add to the Embark continuum and provide families with accessible, flexible, and convenient therapy, the company launched a virtual mental health support program in 2022. Embark's virtual intensive outpatient program connects clients to industry-leading therapists to overcome behavioral health challenges through a secure patient portal with measurable results.
"The launch of Embark Virtual IOP is a huge step toward our goal of reversing the trends of teen and young adult anxiety, depression, and suicide from all-time highs to all-time lows," said Tiffany King, vice president of virtual at Embark Behavioral Health. "Families entering the program are supported by a multidisciplinary clinical team focused on meeting treatment objectives and outcomes. Virtual IOP is designed to be accessible, convenient, and supportive of everyday life."
Embark's Clinical Outcomes
In 2022, Embark continued to invest in collecting data to measure progress and track how the client and family improve throughout their treatment journey. Clinical outcomes across Embark's treatment programs showcase effectiveness. For example, the average client reported a 41% decrease in anxiety symptoms and a 45% decrease in depression from admit to discharge, showing material and statistically significant reductions in distress and suicidality. In addition, data collected through family surveys showed a 60% material reduction after treatment in psychiatric hospitalizations as well as consistent adherence to psychiatric medication as prescribed.
In a recent family testimonial from an Embark outpatient clinic program, a parent shared, "I can't say enough great things about this program. The facility is beautiful, clean, and inviting. The clinicians and staff are kind, caring, and truly invested in the healing of the kids they work with. I was routinely reached out to by the clinicians to check on how my daughter was doing, which warmed my heart because I truly felt she was cared for and safe; I felt good about her being there. The team at Embark has great energy and clearly loves what they do, and because of that, I believe it really made all the difference for my daughter. She was motivated to work hard and enjoyed going in every day. I'm impressed by the progress she has made and so grateful to everyone at Embark for helping my daughter. This program works. Keep up the great work you're doing."
Strategic Embark Partnerships in 2022
The company partnered with WETA/PBS to host six screening events of "Ken Burns Presents Hiding in Plain Sight: Youth Mental Illness – A Film by Erik Ewers & Christopher Loren Ewers." These events were at Embark's outpatient clinics nationwide and its Chandler, Arizona, office. They created a space to share powerful personal stories about youth mental health and local resources that can help teens and young adults who are struggling.
On Dec. 14, Embark developed and hosted a first-of-its-kind adolescent treatment strategies preconference session for hundreds of mental health professionals at the Evolution of Psychotherapy conference in Orlando, Florida. As part of its partnership, Embark Chief Clinical Officer Rob Gent co-presented with Scott D. Miller, Ph.D., founder of the International Center for Clinical Excellence.
Additional 2022 Milestones: Raising Awareness, Lowering the Stigma
Other key milestones in 2022 include hosting multiple mental health professional webinars, moving the company's support office to a new office space, launching a foundation, and debuting two podcast series.
Throughout 2022, Embark hosted 13 specialized mental health-focused webinars open to mental health professionals across the nation. More than 1,600 attended, and popular topics included eating disorders, self-harm, and trauma and addiction.
Earlier in 2022, Embark moved its Arizona support office to Chandler, Arizona. On Dec. 13, it hosted a ribbon-cutting ceremony with Chandler Chamber of Commerce members, employees, and the community in attendance.
Recognizing the urgency and severity of the mental health crisis teens and young adults are facing, Embark launched the Embark Behavioral Health Foundation. The foundation is partnering with community-based organizations and donors to help young people by raising awareness of the crisis, lowering the stigma surrounding mental illness, and improving access to high-quality care.
Embark debuted two podcasts to address teen and young adult mental health issues. "Roadmap to Joy" features interviews with licensed psychologists, psychiatrists, therapists, and more on a range of relevant topics. "Embark Sessions" dives deep into mental health topics, including cutting-edge therapies and psychology, and shares stories from industry experts. The podcasts are available on the Embark website, Apple Podcasts, Spotify, and Google Podcasts.
Embark is hiring in Phoenix and across the nation, specifically for clinician and life coach positions. To learn more, visit www.www.embarkbh.com/careers. For more information about Embark Behavioral Health, visit www.www.embarkbh.com.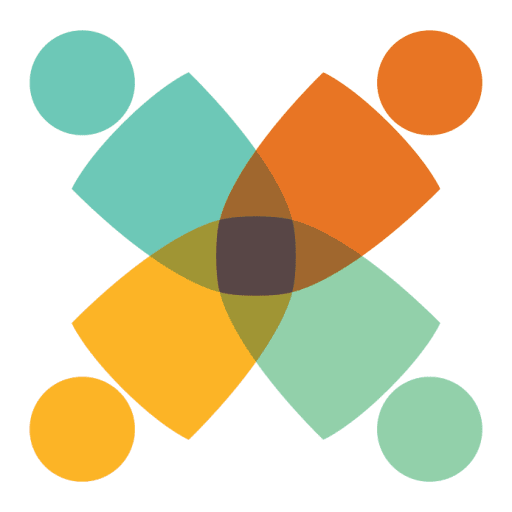 Get your free guide:
6 Tips and Tactics to Help Your Child and Family Thrive Mentally, Socially, and Emotionally