The Trevor Project's 2022 National Survey on LGBTQ Youth Mental Health found that nearly 3 out of 4 LGBTQ+ youths reported symptoms of anxiety, more than half reported symptoms of depression, and almost half seriously considered attempting suicide in the past year.
Affirming, supportive mental health care is critical to these young people and can make a world of difference to them. The clinicians at Embark at Campbell are providing just that kind of care. The outpatient clinic in Campbell, California, located in the San Francisco Bay Area, helps preteens, teens, and young adults ages 12-25 with mental health and substance abuse issues. It's part of Embark Behavioral Health, a leading network of outpatient centers and residential treatment programs.
Cultivating Inclusive Environments and Treatments for LGBTQ+ Youths
"Mental health is really unique in this age group and this demographic because a lot of them are coming to understand who they are," said Dan Thompson, an associate marriage and family therapist at Embark at Campbell. "They're in an exploration phase. They want to know if the world is safe — is it safe to come out? They're assessing all these different environments and experiences to see if they can be their authentic selves."
Embark at Campbell treats many young people in this demographic: 90% of the youths it serves are part of the LGBTQ+ community — noncisgender, lesbian, gay, transgender, or bisexual.
According to the program, many youths in and around Campbell are gender-fluid and no longer think in binary terms such as male or female, gay or straight. They see gender as a fluid spectrum and think about where they fall on that spectrum.
To meet the unique needs of the LGBTQ+ community, clinicians at Embark at Cambell are trained in the RISE service model. RISE stands for recognize, intervene, support, and empower.
RISE and the training curriculum at Embark at Campbell 
Because of the RISE approach, each clinician who completes Embark at Campbell's training curriculum is educated in: 
Inclusive language and appropriate use of pronouns.
The gender spectrum and the LGBTQ+ spectrum.
The differences between gender identity, gender expression, and sexual orientation.
The RISE approach doesn't just focus on the LGBTQ+ youths. It also involves working with parents and caregivers to combat the bias against sexual orientations other than heterosexuality, as that bias can lead to poor mental health outcomes.
Thompson shared an example of how the RISE approach influences treatment at Embark at Campbell.
"I had a teen client and their mother who struggled with understanding each other around identity," Thompson said. This created conflict and impaired the youth's progress toward treatment goals. 
"In collaboratively working with the client," Thompson said, "we realized that the mother didn't have the awareness around the differences between gender identity, gender expression, and sexual orientation."
Using the RISE model, Thompson:
Discussed different aspects of identity.
Used the gender unicorn tool developed by Trans Student Educational Resources to visually explain identity.
Connected the mother to mental health education around gender identity, gender expression, and sexual orientation to expand her awareness.
"In further family sessions, the mother was able to become an advocate and help the client with researching and connecting to resources around sexual health and gender-affirming medications," Thompson said. "Meanwhile, the client felt validated, which improved progress toward treatment goals. In addition, their relationship improved, and the client felt safe to express themselves a lot more to their mother."
Exploratory communication and interactions
The team at Embark at Campbell also tailors its interactions with LGBTQ+ youths — many of whom are struggling with questions about their identity — to foster a greater sense of exploration.
Staff members approach youths with open-ended questions, coming from a lens of curiosity. Rather than be the experts in the room, they allow young people to educate them about their journey and where they are with respect to their sexual exploration or gender exploration.
Peer-to-peer LGBTQ+ support and safe environments
Connecting LGBTQ+ youths with each other is also crucial to Embark at Campbell's tailored approach to its clients. 
"I cannot express how important it is to have peer support for LGBTQ youths, and I'm proud that we've incorporated it into our group therapy process," Thompson said.
In peer support, clients are taught to use healthy communication skills like:
Reflection.
Validation.
Reframing.
Collaborative problem solving.
Giving feedback.
"It's a safe space to share their experiences and allow their peers to offer helpful guidance and normalize mental health," Thompson said. "It's been such a powerful aspect of our program and is one of our most valuable assets."
Finally, Thompson noted that one of the greatest barriers for LGBTQ+ youths is feeling unsafe or judged. To help them feel accepted and safe enough to share their experiences, Embark at Campbell displays rainbow stickers and pride flags and always has flyers and resources on hand for them. 
The Future Is Bright
With mental health continuing to be a top concern for LGBTQ+ youths, Embark at Campbell's inclusive, supportive approach is an important one — and it's making an impact on the young people the program serves.
"I'm excited to see the change," Thompson said. "Just seeing them be more open to their authentic selves and their identity at such a young age and finding that group of peers that they can connect with and feel safe with is so rewarding. I'm honored to be part of their journey through self-discovery."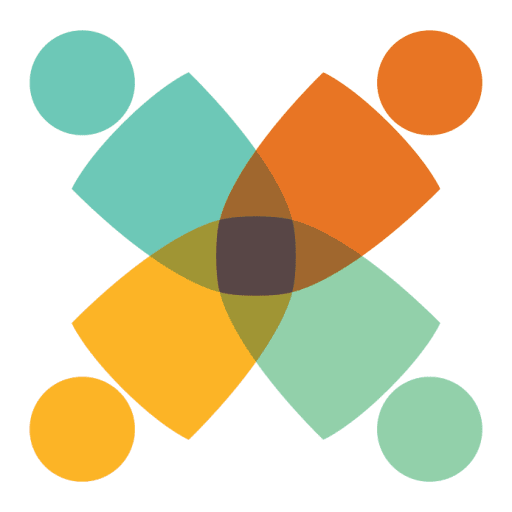 Get your free guide:
6 Tips and Tactics to Help Your Child and Family Thrive Mentally, Socially, and Emotionally