Deschutes Wilderness Therapy, one of Embark Behavioral Health's three wilderness programs, continues to help provide an ever-increasing number of teens, young adults, and their families with the opportunity to heal their relationships and foster personal growth. In 2021, the Bend, Oregon, program continued to be an industry leader in wilderness therapy.
"We've harnessed our strengths as a team, completed a successful rebrand to better represent our program, and further individualized our young adult, family services, and adolescent programs," said Andrew Scott, executive director. "Operating as the only outdoor behavioral health care program on the West Coast and under some of the most stringent rules in the country as an Oregon program, we remain committed to serving students and families with the highest quality of care in a safe environment so we can achieve positive outcomes for years to come. We're proud to raise the bar with our treatment community to better support those in need."
Scott noted that Deschutes has increased accessibility to its high-quality care through scholarships — thanks to large contributions from alumni families and matching amounts by the program itself — and insurance reimbursements. Also important, he said, is how the wilderness program is doubling down on its strengths, including YETI (young adults emerging, transitioning, and integrating), which is its adolescent immersion program, and Nest, which is a family services program. YETI and Nest allow Deschutes to better individualize treatment to those it serves.
Program Achievements in 2021
This year, for instance, has been marked by several notable developments:
Scope and continuity: Deschutes experienced record low turnover in its clinical and leadership team over the past two years, enabling Deschutes to reach even better outcomes with families.
Accreditation: The wilderness program achieved Joint Commission accreditation. Scott noted this is another critical component of Deschutes' ongoing objective to continually improve safety and outcomes and to make services more accessible. He added that families are seeing the most accepted claims and largest total dollar amount in reimbursements for the cost of the program.
Scholarship funding: Alumni families have donated hundreds of thousands of dollars to scholarship funds such as Sky's the Limit Fund and Parker Bounds Johnson Foundation. Both organizations offer financial assistance and other resources for healing with wilderness to families in need. Alumni families donated more than $500,000 in the past year.
Educational Consultant Partnerships
Scott said the program also strengthened its partnership with educational consultants, a critical mental health care resource for students and families. The consultants are independent, therapeutic educational professionals who provide placement services, family and student advocacy, assessments, guidance, and support for families in need of behavioral or mental health treatment for preteens, teens, or young adults. According to Scott, educational consultants help Deschutes work with students and families that are best matched for its services at the front end, and their guidance for families throughout their care continuum helps create more effective outcomes.
Treatment Offerings and Relationship Building
Deschutes addresses several mental health conditions, including depression, anxiety, attachment and adoption, trauma, attention deficit disorder/attention deficit hyperactivity disorder, social isolation, mood regulation, family conflict, and bullying for youth and young adults needing immediate and longer-term treatment.
Treatment approaches target three main areas:
Neurological release and somatic stabilization: Stabilizing through the nervous system and body, and not through words.
Emotional literacy and self-regulation training: Teaching students to manage the inner world to change their outer world.
Adventure and canine-assisted therapy: Healing relationships through attachment and relational immersion.
Each student has access to individual therapy with the lead therapist at Deschutes for a minimum of two hours weekly and participates in group therapy daily. All therapists are certified in brainspotting, an integral part of nervous system-based trauma work. Twice a day, students do a HeartMath Quick Coherence exercise to learn how to better regulate their emotional state. (HeartMath is a regulation tool that helps students understand emotions and how they present in their bodies.)
In addition to research-backed and outcomes-focused wilderness therapy, Scott said students develop deep relationships with each other and the staff while also improving relationships with their families.
Services include weekly family therapy, where parents explore their family systems and work with their child's and their family's therapist, and family therapy via phone four to five times over the course of their time in wilderness therapy. Parents also attend two weekly webinars to learn how to best support their child, and family intensives are available if needed.
Parents are asked to come to the field for a day of in-person therapy about two-thirds of the way into the program, as well as for graduation (where they will do a family therapy session after graduation).
Nest family services programming offers family intensives, which involve three to five days of family therapy with a field instructor and therapist, additional family coaching calls with a Nest clinical team member, and other seminars and resources. Nest resources often come with an additional cost.
Upon graduation, the therapist will provide families with continuing care plan recommendations.
The Education Experience
Deschutes, accredited through Cognia to offer four classes a semester per student, automatically enrolls students in its academic program. The program includes credits in English, environmental science, health, and physical education. Health and physical education are experiential experiences tailored for each student's specific needs.
What Deschutes Wilderness Therapy Offers
The benefits of choosing Deschutes Wilderness Therapy include:
Individualized clinical treatment plans and assessments overseen by a licensed therapist.
Weekly individual and group therapy sessions with a licensed therapist.
At least one golden retriever living in each group as part of their canine therapy program.
Evaluations throughout the process to determine treatment effectiveness and root issues.
Trained field guides who are present 24/7 throughout the experience.
A group setting to foster respect for others and establish teamwork.
Healthy meals, including a relationship with an organic food producer that works with staff and students on food products, the gut/brain connection, and the relationship of healthy eating and mental health.
Sustainable, long-term results.
The Bend, Oregon, Advantage
Located in the Cascade Range of mountains in Central Oregon, the program's wilderness activities include a variety of activities at various times including backpacking, camping, hiking, fishing, rock climbing, paddling, and cave exploring.
Students are empowered to improve their decision-making skills and build healthy and safe relationships. Working with the individual and the family, the Deschutes Wilderness Therapy team encourages students to focus on their strengths and use those strengths to create lasting change.
"The beautiful environment, licensing requirements, efforts of a great team in Bend, and a united community of educational consultants, programs, and professionals helped us achieve exemplary outcomes in safety and healing year over year," Scott said. "We are proud to make Oregon our home and where we strive to achieve a higher level of exemplary results."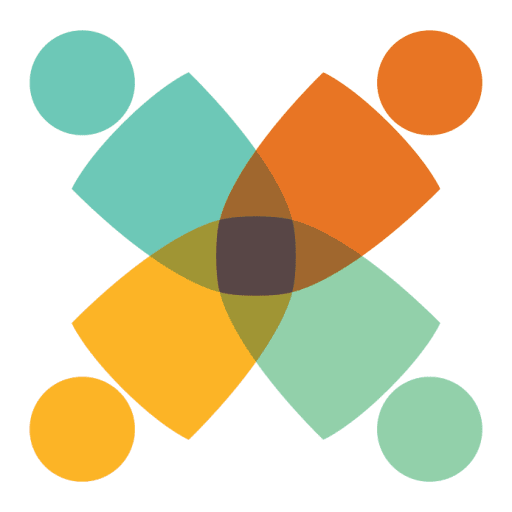 Get your free guide:
6 Tips and Tactics to Help Your Child and Family Thrive Mentally, Socially, and Emotionally