Dear Embark Team,
I am proud of you. I am impressed by you. And so incredibly grateful to have the opportunity to serve you.
As we reach year end, we move forward together in a world vastly different than the one we knew at this time last year. We have seen the entire globe shaken by the COVID-19 pandemic, whole cities shut down, economic uncertainty, and we are witnessing a world struggling to deal with racial inequality.
As a result, many companies have shut their doors, slowed their services, furloughed employees, and/or lowered expectations.
With our country in the middle of a youth mental health crisis, it did not seem right for us to retreat. Plus, our Culture encourages us to see problems as opportunities. We are reminded that setbacks teach us. We are not discouraged by challenges and obstacles. We strive to be better today than yesterday, with a plan to become even better tomorrow. That is our Core Value of Growth.
This Core Value has allowed us to not only persevere during these challenging times, but also take several deliberate steps and smart risks that have now positioned Embark, and our programs, for greater long-term impact. Put simply, in 2020, we have moved decisively toward our BHAG and Vision.
You remained strong, committed and steadfast in our pursuit of our Big Hairy Audacious Goal (BHAG) to lead the way in taking adolescent and young adult anxiety, depression and suicide from the all-time highs of today to all-time lows by 2028. In 2020, Embark healed and served more families than ever. We also will have opened four new outpatient programs, one new wilderness program, two new residential treatment centers, and executed capacity expansions at two of our programs – more growth and program openings than we have ever executed before.
In a faithful effort to forge through, we have not only grown but also led the way in containing COVID-19 within Embark. We have become an industry leader based on our response. Staying true to our Core Values and Core Purpose of Creating Joy and Healing Generations, we have also made an unwavering commitment to increase our already steadfast goal to expand diversity, equity and inclusion in our workplace and industry.
Immediately following the outbreak of COVID Embark led the way in our industry by creating a robust and multidisciplinary Coronavirus Taskforce – comprised of a cross-section of doctors and nurses, clinicians, and program operators to monitor and reduce the spread. We wanted to keep our teammates and students safe and do our part in flattening the curve. We pioneered efforts in risk assessment, created 20 new pandemic – response protocols, and initiated rapid communication across programs. As a result, we minimized serious cases and outbreaks while continuing to grow in the face of great adversity.
Also, in 2020, Embark launched a Diversity, Equity and Inclusion (DEI) initiative to create a sustainable path toward furthering a culture of acceptance, belonging and security.
We led the way in our industry by forging new partnerships with DEI experts, launching a monthly industry-specific virtual training series and creating roadmaps and best practices for success. The DEI initiative is important to our organization, it is core to who we are, and it will make us better people, strengthen our culture, and improve our business.
I am beyond proud of how all of you stepped up to the challenge. Years from now, when we look back, we will not remember how we retreated; we will remember how we rose to the challenge and were there for families in need – when others were not or could not.
Of course, we realize that marching forward and rising to the challenge puts more pressure on all of you. The work is emotionally and physically difficult as it is, in normal times.
Staying in the game takes its toll. With that in mind, and despite the economic uncertainty, we thought it important to introduce numerous new benefits this year for our teammates. You were there for so many families and kids in need; and we wanted Embark to try and be there for you in a small way.
I would like to spend a few moments reviewing some of these efforts and some of the benefits and initiatives many of our leaders initiated and drove this year. https://www.embarkbh.com/news/embarks-commitment-to-employees-benefits-and-needs/
In March our Executive Directors and leaders launched a Gratitude Bonus of up to $100 a week in recognition of those on the ground who remained resilient and committed when things were most uncertain – each day working to heal, love, nurture and protect hundreds of struggling teens and young adults.
All said, Embark spent close to $1,000,000 in bonuses for those going the extra mile during these challenging times. Your job is not easy and our front-line team members have shown themselves to be all-in! The bonuses were a way to show are deepest appreciation.
In order to offset stress, reduce emotional reactivity, improve relationships, and enhance focus, Embark also rolled out a mindfulness and meditation tool called Headspace, a world renowned app that helps people manage their mental health. This benefit was made available to all employees at no cost. https://www.embarkbh.com/news/embark-announces-new-mental-health-benefit-for-employees/
To further support our team's mental health, we also proactively engaged with Cigna to improve and reduce the cost of mental health visits for claims processed through insurance coverage. Effective April 2020, the Company reduced mental health co-pays by 50% to better align the Company's mission and values with the needs of employees.
In 2020 Embark also committed to providing quality of life benefits to all employees through the Employee Assistance Plan (EAP), available 24/7. The EAP, through Cigna, can be utilized to manage the ups and downs of life for counseling sessions, crisis intervention, legal or financial services, childcare and parenting resources, eldercare.
Embark continues to offer full-time employees paid time off (PTO) and 7 paid company holidays each calendar year. We offer 3 tiers of PTO to employees starting at 10 days per year for the first two years, 13 days of PTO during years 3 and 4, and 18 days of PTO for those with more than 4 years of service. According to Zenefits.com, "PTO outranked dental coverage, vision coverage, and 401(k) plans as American's favorite benefit, second only to employer-sponsored healthcare coverage." And according to the Bureau of Labor Statistics (BLS), "ten (10) days is the average number of PTO for private sector employees who have completed one year of service."
Embark recognizes the importance of helping parents stay in the workforce and respects and celebrates those that want to be with their child during those initial weeks. Unfortunately, more than 80% of U.S. employees do not have paid parental leave. We were therefore excited to begin offering paid maternity benefits in 2020, for the first time.
This benefit is available to all full-time employees with over one year of service. Non-exempt employees receive four weeks of full pay and exempt employees receive six weeks of full pay for the birth or legal adoption of a child. Additionally, company-provided PTO can be used beyond the four to six weeks away from work. EBH is excited to place employees in the top 20% by offering these benefits.
https://www.shrm.org/resourcesandtools/hr-topics/benefits/pages/paid-family-leave-helps-women-stay-in-the-workforce.aspx
Other long-term benefits remain in effect, including long-term disability coverage which is 100% employer paid, an employer sponsored 401(k) with a 50% match, up to 4%, dental and vision coverage, voluntary life insurance, accidental death and dismemberment insurance, and bonuses.
In 2020 all full-time Embark employees on the Cigna plan received access to elect a medical flexible spending account which offers employees choices to meet their individual and family needs above and beyond traditional healthcare.
Sometimes forgotten are the benefits associated with worker's compensation insurance, company-paid liability coverage, and the very important employer portion of medical benefits which can cover up to 75% of the total premium for individual and family coverage. Often the benefits are not impactful until they become needed.
All these initiatives, benefits and changes are designed to help all EBH employees through what has been a challenging year, and the impact that will be felt for a long time to come. As events continue to change, what remains unchanged, is our commitment to our Core Values of Empathy, building Trusting Relationships, Service, Growth, and Results. Every day we are finding creative ways to apply these principles as we support our clients and one another.
What I see in each of you, in the way you carry yourself, your department, and program, conducting yourselves with compassion and resolve, bolsters my own faith that we will continue to lead our field. We will come through these trying times with a new depth of character and a hard-won understanding of what it means to live by our Values.
We hope these benefits express the appreciation that exists for all of you and the important work you do every day.
By no means is this perfect, and we can always do better. We hope these improvements have been meaningful to many of you.
The impressive grit and resilience Embark has demonstrated is a direct reflection of all of you, your extreme ownership, and growth mindset.
Thank you, sincerely.
With Joy,
Alex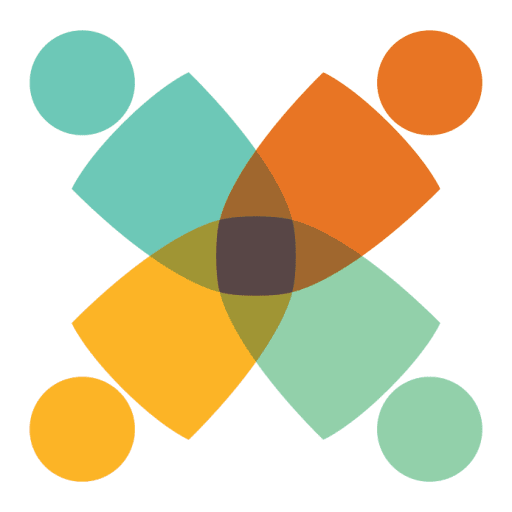 Get your free guide:
6 Tips and Tactics to Help Your Child and Family Thrive Mentally, Socially, and Emotionally